July 2, 2009
We were just sitting on a bench hoping to catch another sunset together. Unfortunately it got kinda cloudy so instead we people-watched. Within a few minutes we saw a bunch of nicely dressed people walking towards the boat that was right in front of us. Someone was having a wedding reception on the boat!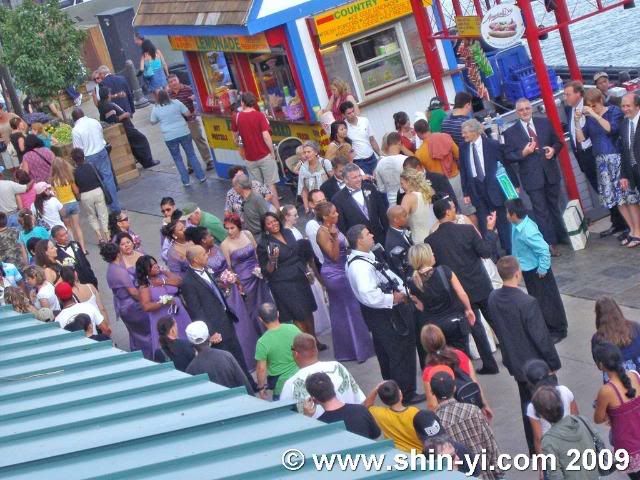 I'm assuming the theme is purple 😛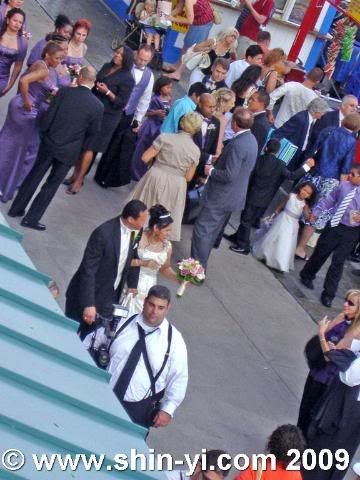 There's the couple!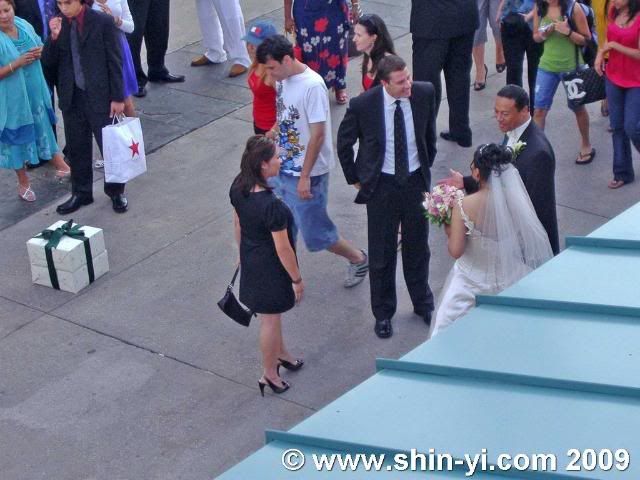 Love her bouquet but not too crazy about the dress though.
Rob and I were kinda betting on the number of people who were invited. At first it didn't seem like an extravagant wedding so we estimated about 50 people. One hundred tops.
As 7.30pm got closer a LOT more people showed up, queueing to get on the boat. I then changed my estimate to between 200-250 people.
I also made Rob promise me that if he wins the jackpot one day he will give me a sunset wedding cruise on Lake Michigan and everyone will have to wear something pink! 😀 Yours truly will of course be dressed in a pink accented princessy gown, holding a round bouquet of roses and lilies.   :dream: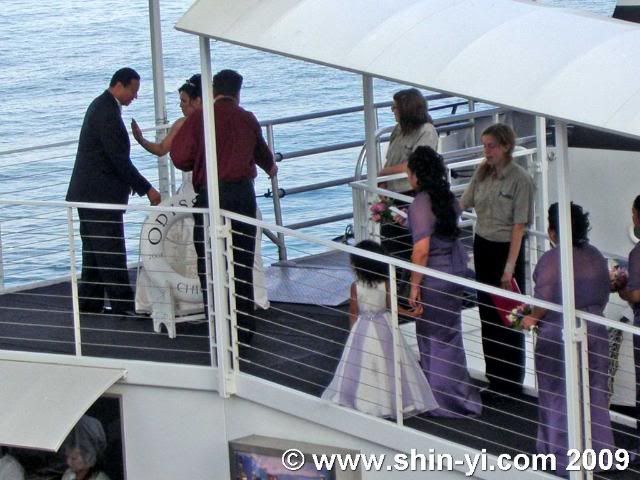 As soon as I was satisfied with stalking taking pictures, we had dinner at McDonald's. Simple, cheap and fast. We then moved on for our night ride on the ferris wheel.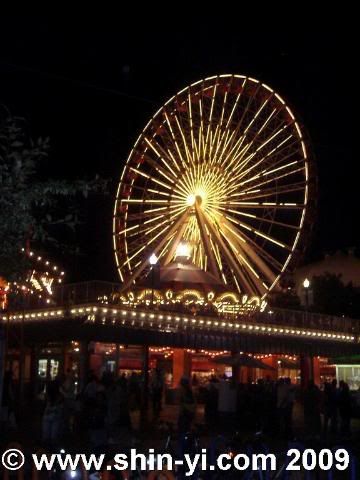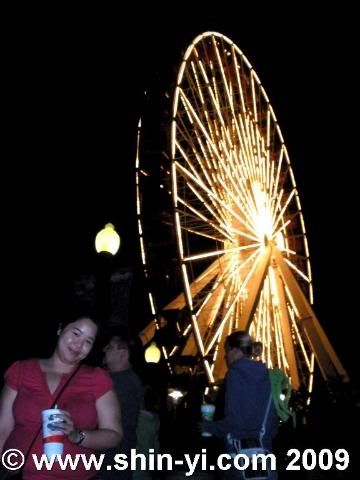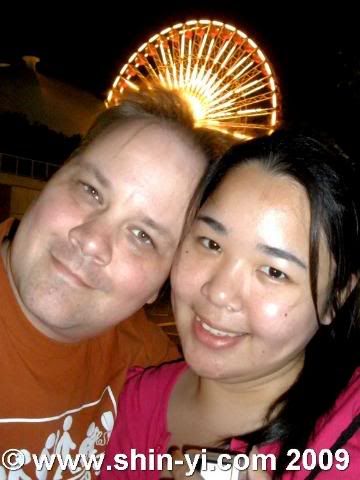 Yeah I know we look greasy. It's been a whole day out!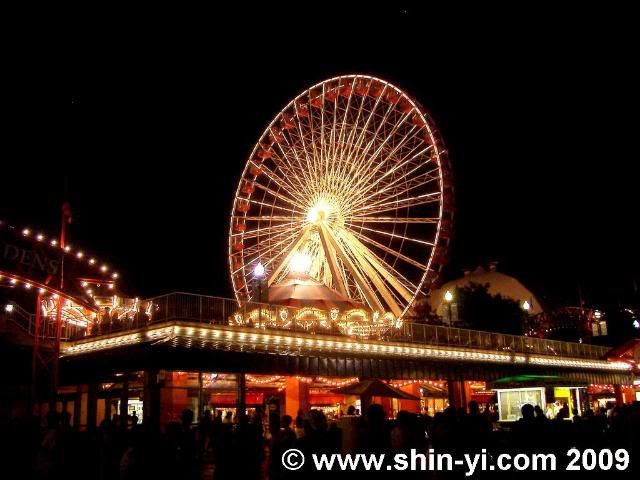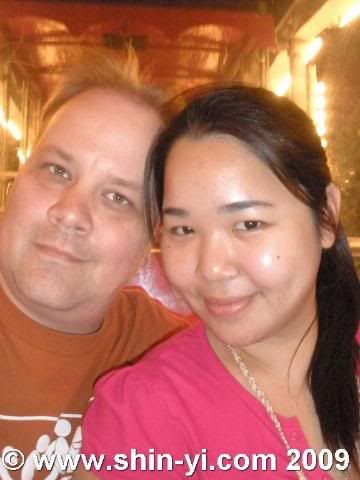 Us camwhoring in the ferris wheel

I look like I'm holding on for dear life. =))
Some pictures taken from inside the ferris wheel…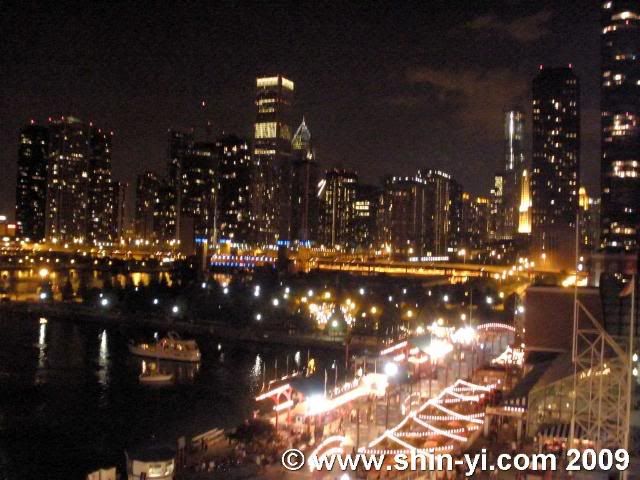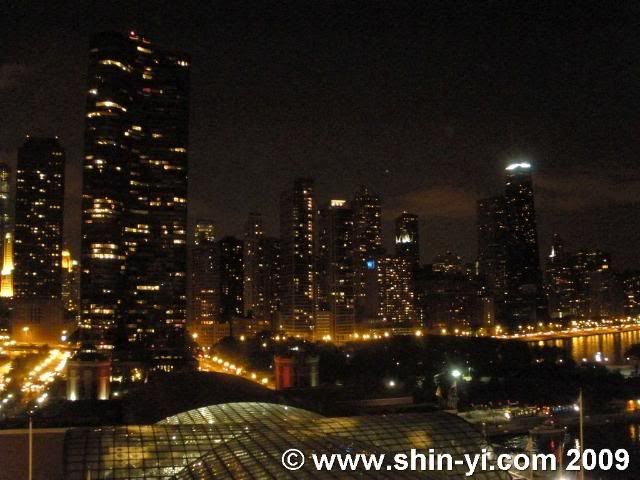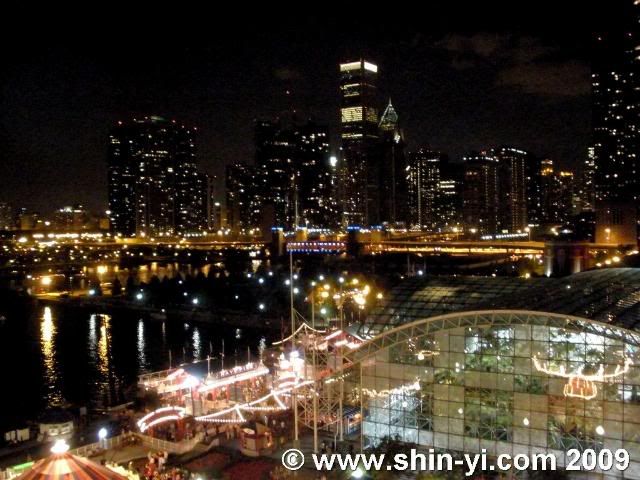 Clouds cleared up and the full moon was shinning brightly
After the ride, we walked around Navy Pier again to catch some night shots.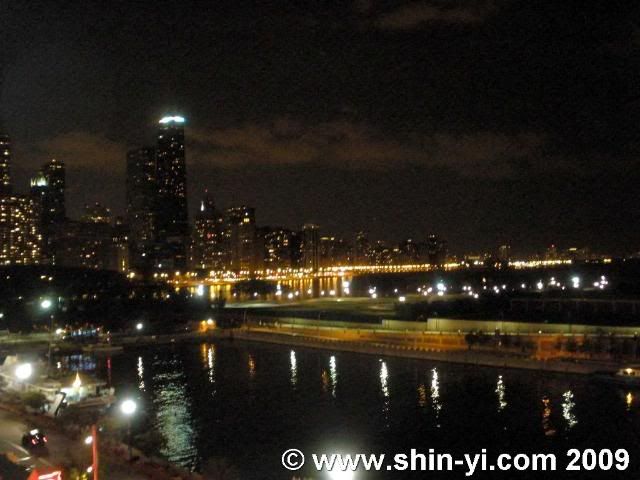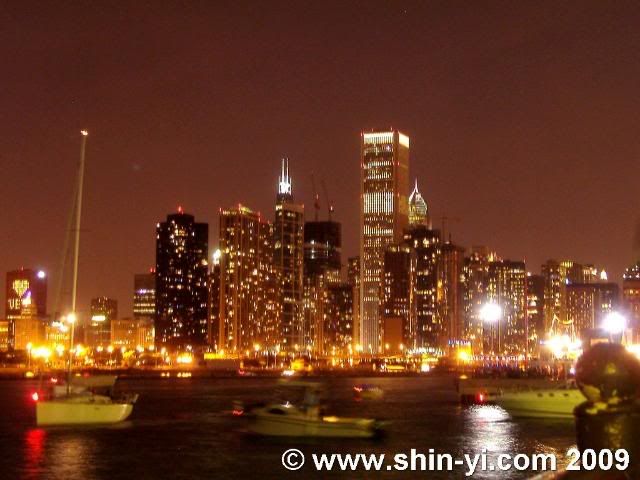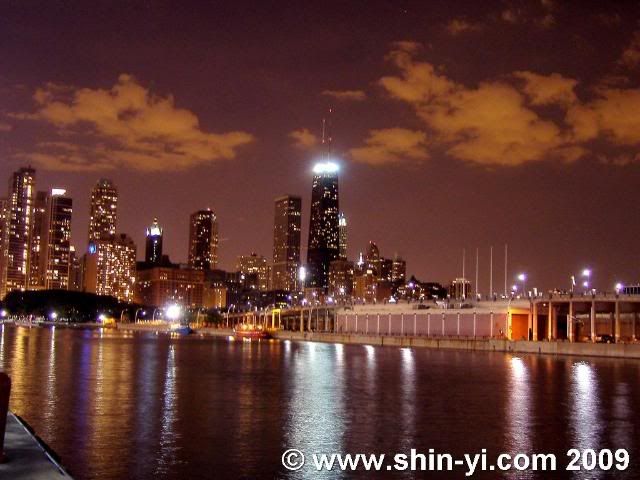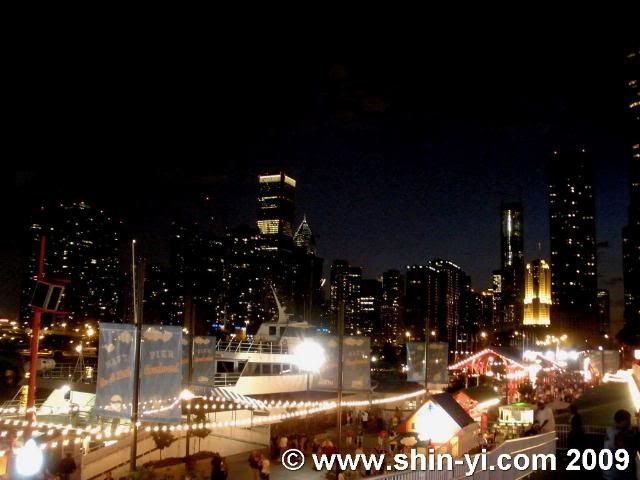 Rested my camera on the rail in Night mode to take this shot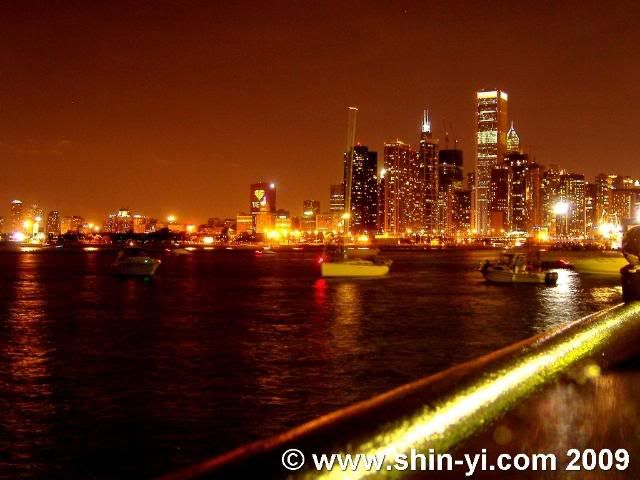 Normal mode with highest ISO in my camera. 
We found a perfect spot to watch the fireworks show. Navy Pier apparently have these fireworks show 4 times a week ALL summer long EVERY YEAR. Can you imagine how much money they spend on fireworks alone every year? The show was spectacular to say the least, accompanied by catchy music! It is probably the best fireworks show I have ever seen in my life. Rob took videos of the whole thing but it's a pain in the ass to upload such a big file so you'll just have to judge by the pictures.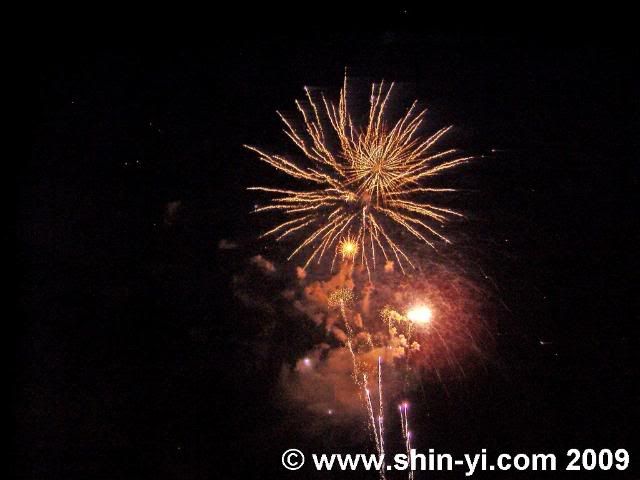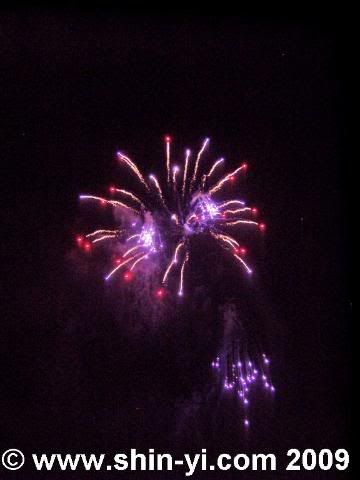 Everybody rushed to go home after the show and there was a LONG line for the free trolley ride to the train station. In the end we decided to take the bus and paid USD2 each. By the time we got back home it was already 1.30am and our feet were aching.
 
P/S: I know my pictures aren't great in quality. I want an DSLR!