November 13, 2006
Sorry for the absence. I have been quite occupied lately. Been catching up on reading and I just got back from KL last night. It was only a day trip. My parents had the itch to go to Genting Highland and play the slot machines. I enjoyed it too. 😀 I didn't win that much considering you can't really beat the slot machines. You win some, you lose some.
But I am glad I won enough to get my hair straighten this weekend. I have been contemplating doing it for a while now, with my being in the States during winter where the weather is uber dry (AND COLD..scratch that…FREEZING) and my hair is a pain when the weather is dry. Now I have more time to spend with Robbie as oppose to being in front of the mirror fixing my hair.
Anyway, as said in the title, here are some pictures from my birthday celebration.

Linda

Kok Yu playing Choh Tai Tee and has a look on his face like "I'm gonna win, I'm gonna win"

Dual birthday celebration. Kim Loong's birthday is the 6th.

Allen prepping the cake…

Voila! Cheesecake from Tom's.

You probably can't see the crack across my name but Kim Loong cracked it when we cut our cake so….

I decide to return the favor 😛

See how contented I was after? Mwahahahahahaha

Min Chiat taking a pic while getting his picture taken 😛

Allen

Cake destroyed!

POUT! No more cake!

HE ATE IT!

"Ooooo there's more?? I want more!"

The four girls in (coincidently) black.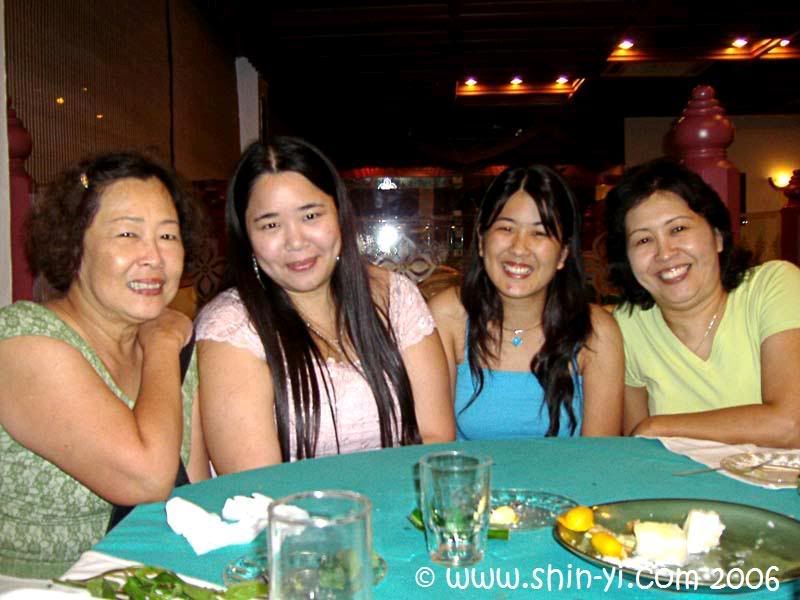 Dinner at Lok Thian Thai Restaurant. (You would think I was sick of Thai food.

Attempting to get our picture taken – FAIL. My face look so cacat (retarded) one.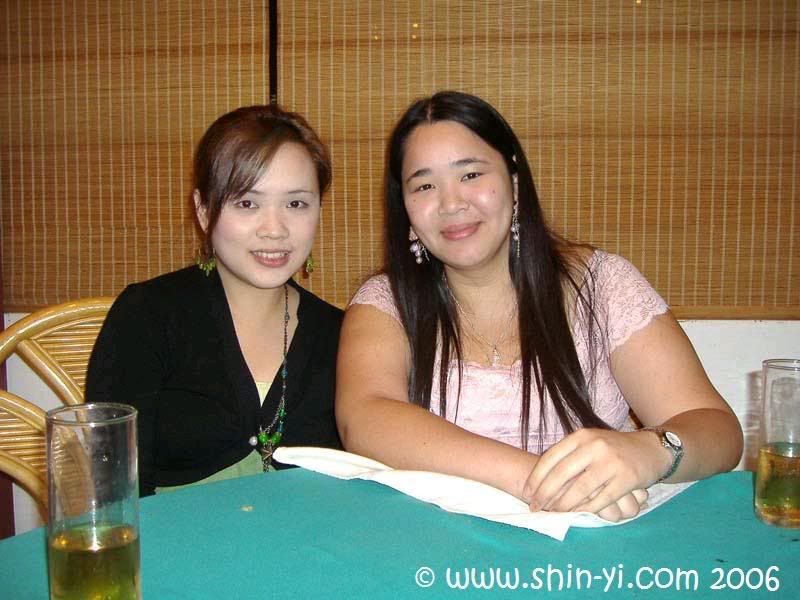 Second try: Success!
That's about it for my birthday. The usual. 😀 Before I forget : Thanks very much to everyone for their birthday wishes and gifts.
I gotta cut this short cause I really have to work on my proposal before I get kicked out for negligence and procastination. lol I'm looking to do some extra work before I go off for my trip. *cross fingers*
Ta!