January 12, 2007
I have been sick for the last 5 days or so. I finally went to the doctor's this morning. *looking at the colorful pills in glee while rubbing my hands together*
My sleep schedule has totally freaked out. When I first got back I would be sleepy as hell come dinner time and be wide awake at about 3am. But I'm slowly getting back into momentum (I hope).
Between getting over the jetlag and being sick, I have just found out that my proposal presentation will be on the 24th of this month. With that said, I will have to focus on the presentation in the coming week and a half, which means posts on my trip will be delayed (a little [I hope]).
The thing is I have a gazillion pictures to go through and resize and upload. So, it'll take me a while to sort them out and actually blog about it. So far, I've sorted out the pictures from the New York trip. Ten million more pictures to go! I hope you guys will bear with me.
So, let's get down to business, shall we?
***************************************************
My first day in New York was interesting to say the least. Upon waking up to the sounds of busy traffic and sirens, I was excited to start my day. As I wrote in an earlier post during my first day there, I went to see Central Park, one of the many places I dreamt of seeing. Central Park was about a 10-minute walk from where I was staying. I was so busy snapping pictures of the streets on the way there that I forgot to get a picture of me IN the busy streets.
It wasn't that cold that morning. I simply wore a turtleneck sweater and jeans and it was sufficient for the weather. I think it may have been 8-10C that morning. It's strange considering it IS winter time there now and temperature usually is a lot lower than that.
Central Park is absolutely beautiful, as beautiful as you see in movies like When Harry Met Sally, Home Alone 2: Lost in New York, You've Got Mail, Hitch, The Devil Wears Prada, Big Daddy, the list just goes on and on and on.
I had hoped to see Central Park with snow all over it but I wasn't that fortunate. Instead I got to see the fall look, where trees were shedding and dry leaves on the ground. It was such a beautiful sight though.
For those who don't know, Central Park is located in between West and East of New York. Hence, the name "Central Park". You would also be surprised to know that Central Park is entirely man-made. Isn't it perfectly landscaped? Central Park has several artificial lakes, extensive walking tracks, two ice-skating rinks, a wildlife sanctuary, and grassy areas used for various sporting pursuits, as well as playgrounds for children. The massive park is so popular with joggers, bicyclists and inline skaters, even at 10am. The reason why I say it's massive is due the fact that this MASSIVE park is 843 acres which equates to a rectangle of 4km x 800m. To show you just how big the park is, here's a simplified map I found on Wikipedia.

I went in Central Park through 79th Street, walking pass the Metropolitan Museum of Art (or the Met for short). I strolled along The Lake first then turned towards the Great Lawn and eventually arrived at the Reservoir. I walked around the Reservoir. That took ONE HOUR. I am not kidding. It's THAT big.
And because it's THAT massive, I couldn't cover all of it in one morning. I was lucky enough though to take the path which (from examining the park's map after the stroll) had the most breathtaking view. The pictures I took came out magnificent!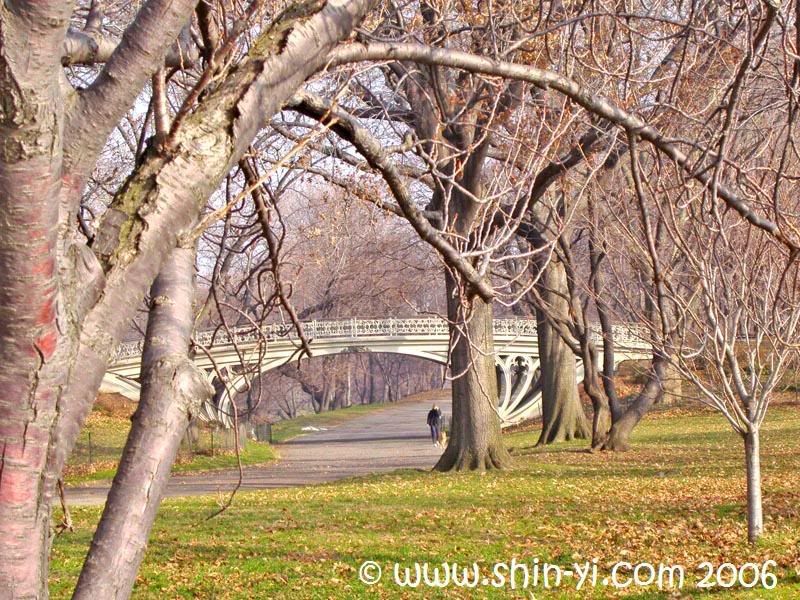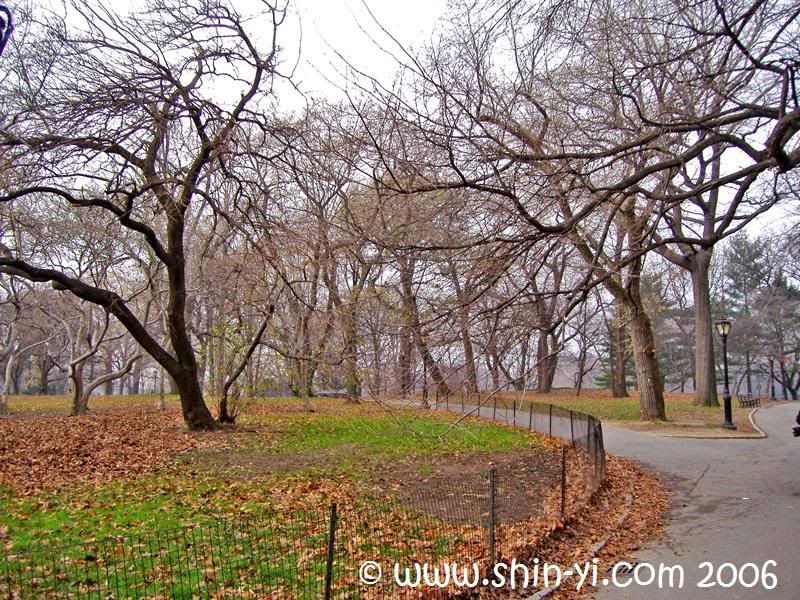 The camwhoring starts…
If you look back at the simplified map up above, you can see a little blue patch in the Great Lawn area. That little blue patch is call the Turtle Pond but I didn't see any turtles. Instead I saw ducks swimming happily in the pond while some others were basking in the sun.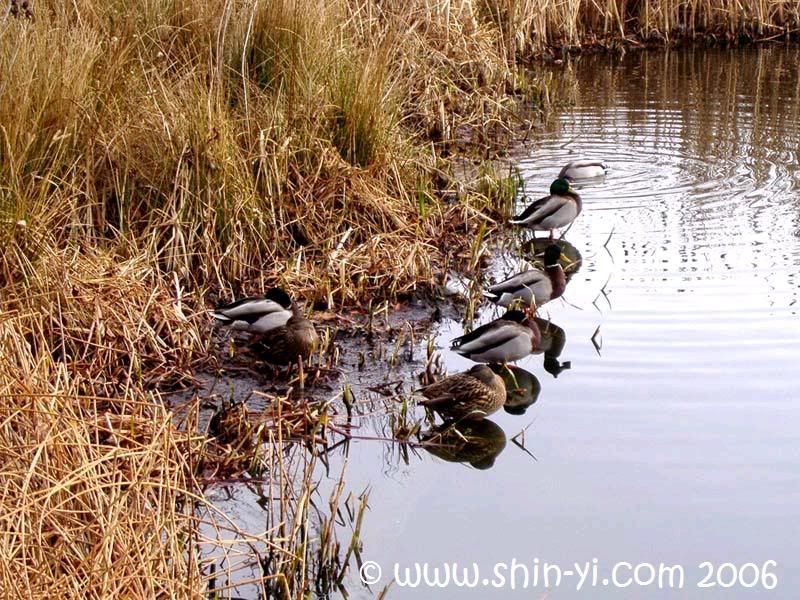 I was pleasantly surprised as to how friendly the animals are in Central Park. I supposed they are so used to humans walking around.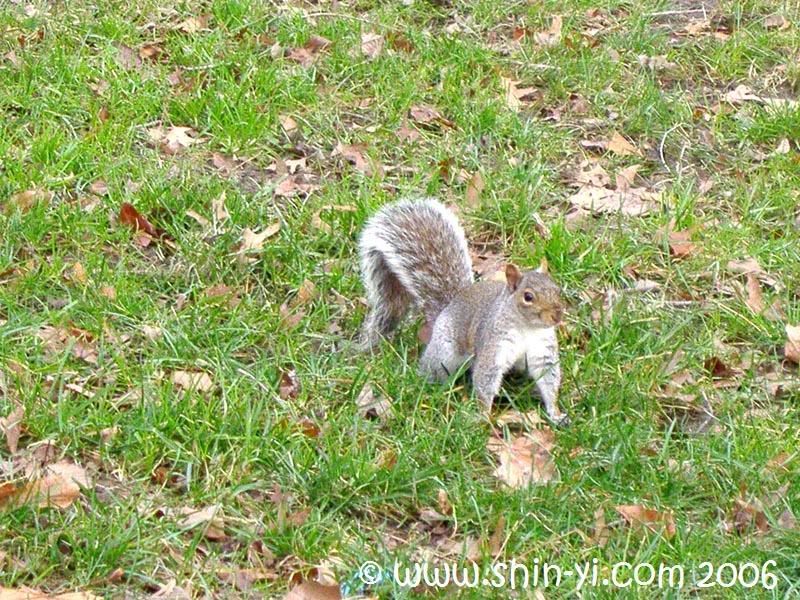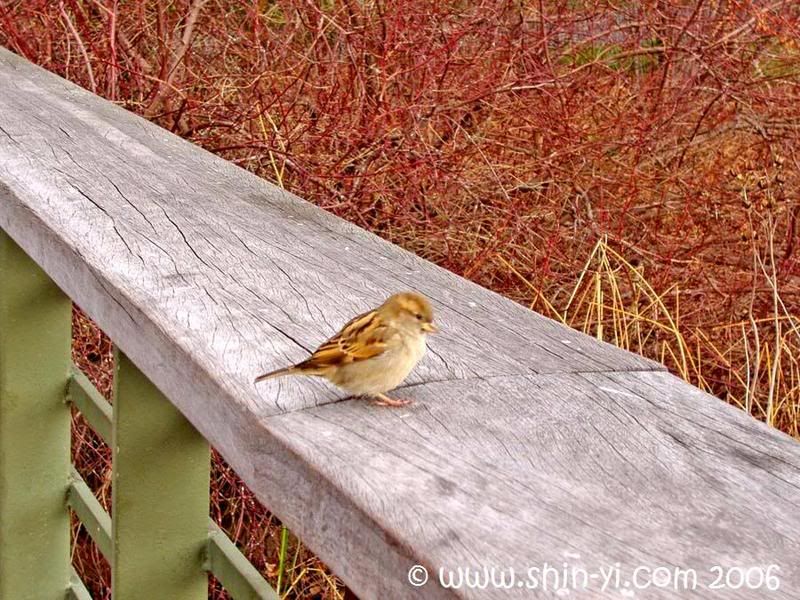 By the pond is Belvedere Castle, sitting high on Vista Rock which is one of the natural elevation in Central Park. It's absolutely stunning. I wanted to go up to the viewing tower but it was closed for the season.

Belvedere Castle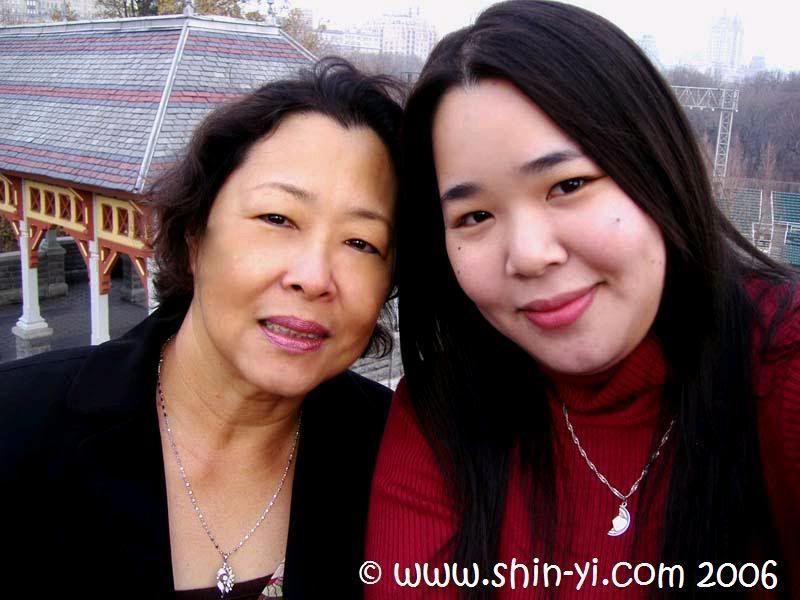 My mom and myself on the castle

Yours truly on the castle
The views from walking around the reservoir is breathtaking and yes I know I said it before. It's just THAT good. From one side of the reservoir you can see the view of the Westside. Then as you walk to the other side, you get the view of the Eastside. Here are some of my favorite shots from the one hour stroll.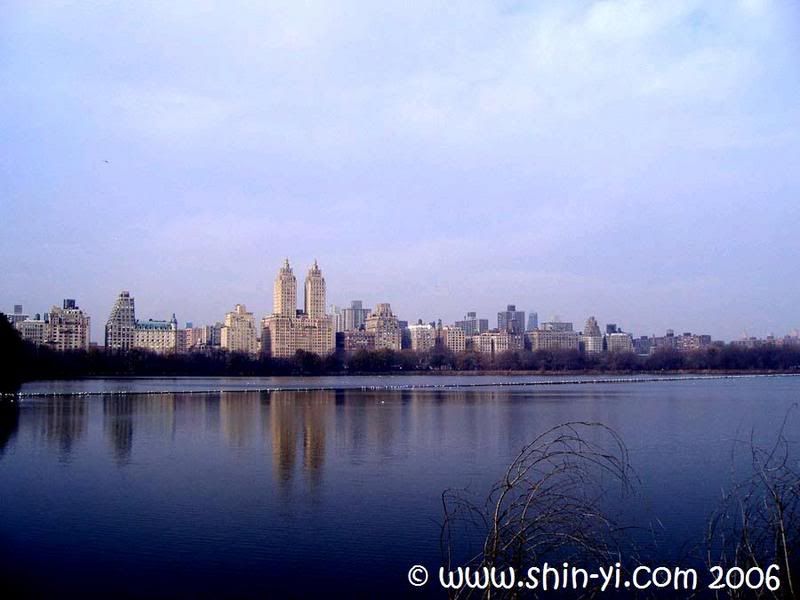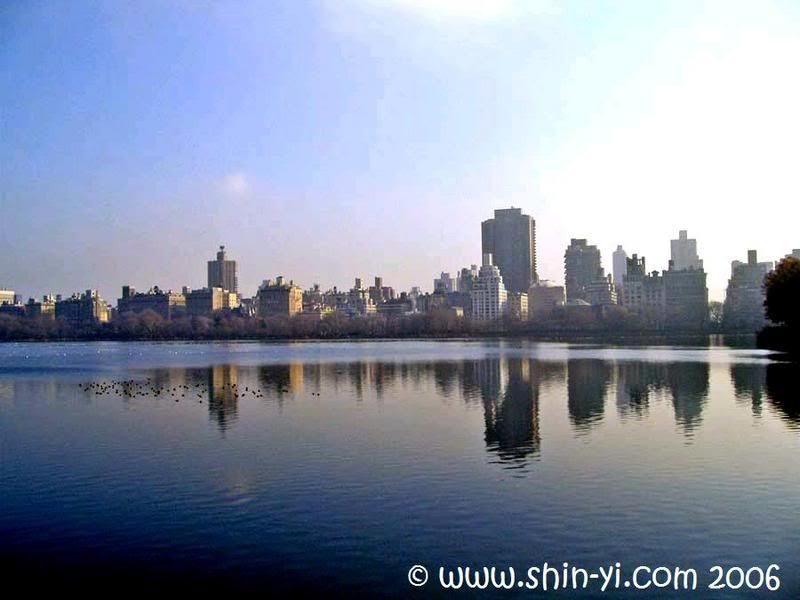 Nice views aren't they?
I wish I could've explored more of Central Park. I wasn't disappointed with what I saw. I would definitely go back there if I had the chance. There's still so much I want to see.
Anyway, I'm still sorting out pictures of Times Square and Statue of Liberty. Stay tuned!
In the mean time, enjoy some more shots I took.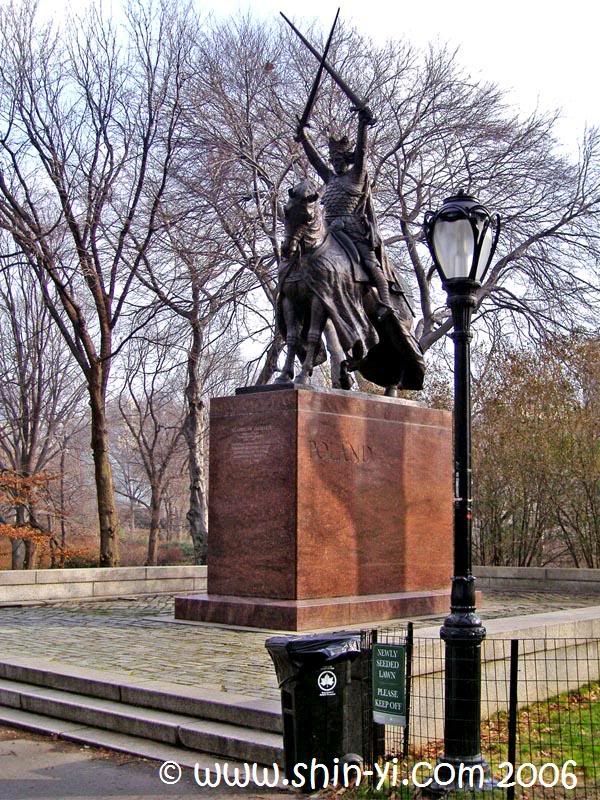 Statue of King Jagiello