January 24, 2007
From the Upper East Side, we travelled down south to the tip of Manhattan to Battery Park to see the Statue of Liberty and Ellis Island.

Buildings buildings and buildings
Access to both requires the Liberty-Ellis Island ferry because it sits in the middle of the Hudson River and it costs $17 (if memory serves me correctly) for all ferry rides, no matter how many times you go on it. If you want an audio tour, you pay more lah. I can read lah, cheaper. We were lucky that day because nomally in winter the ferry doesn't run and both monuments are closed.
Security was tight. We went through security checks before going on the ferry. It's exactly like security checks in the airport. They ask you to take off your shoes, coat etc. yadda yadda yadda

Ellis Island from the ferry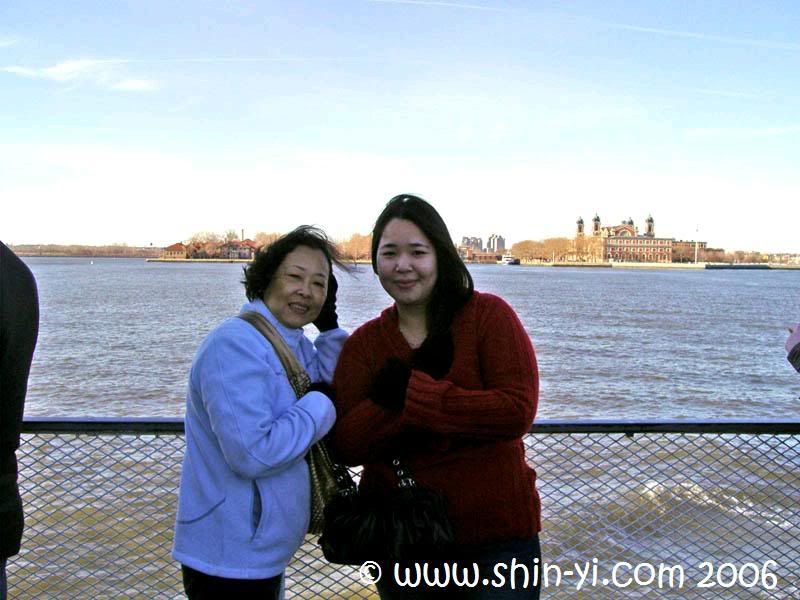 It was SO cold on the ferry!!! It was SO windy it made us even colder. My hands were FREEZING. I regretted not bringing my winter coat with me. :S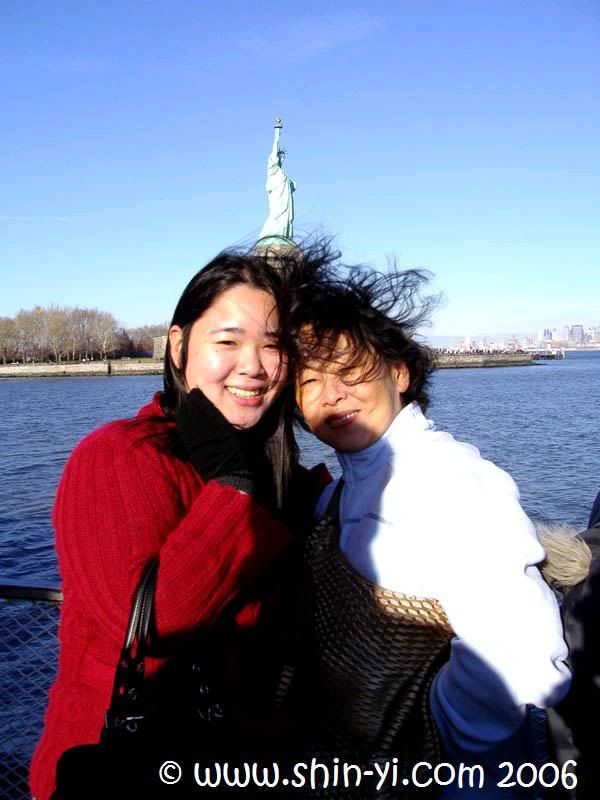 See what I mean by windy?
When I reached Liberty Island where Lady Liberty sits, I got goosebumps and was in awe of the sight. I've always seen the statue in tv shows and movies. I dreamt of actually seeing it with my own eyes. For some it may not be a good deal, but for me it was a special feeling of sorts.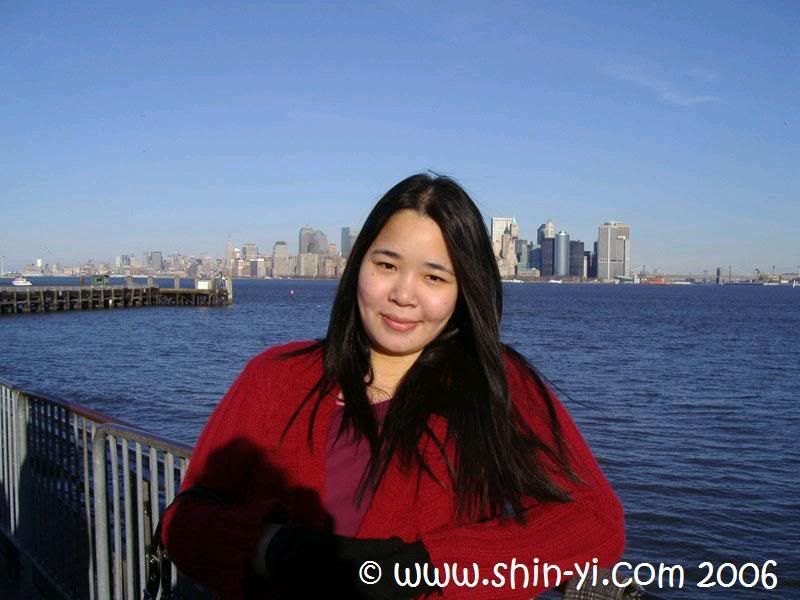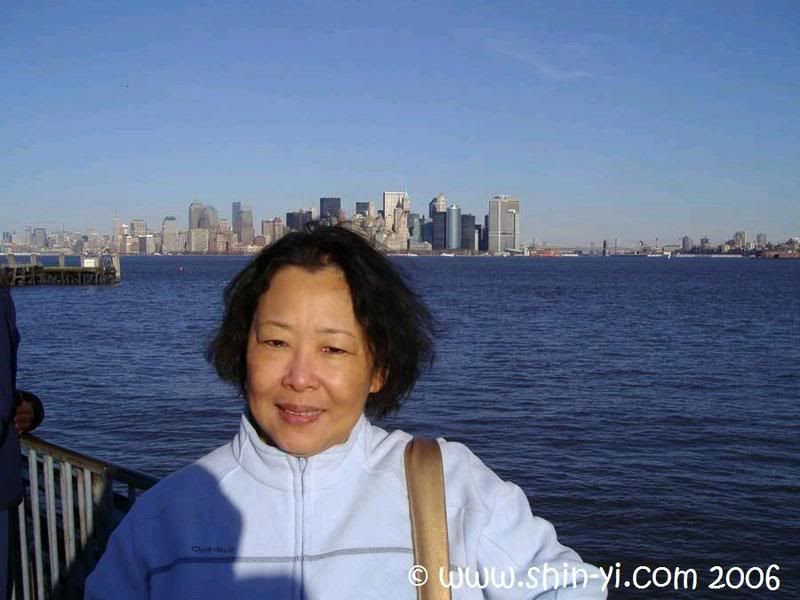 Mom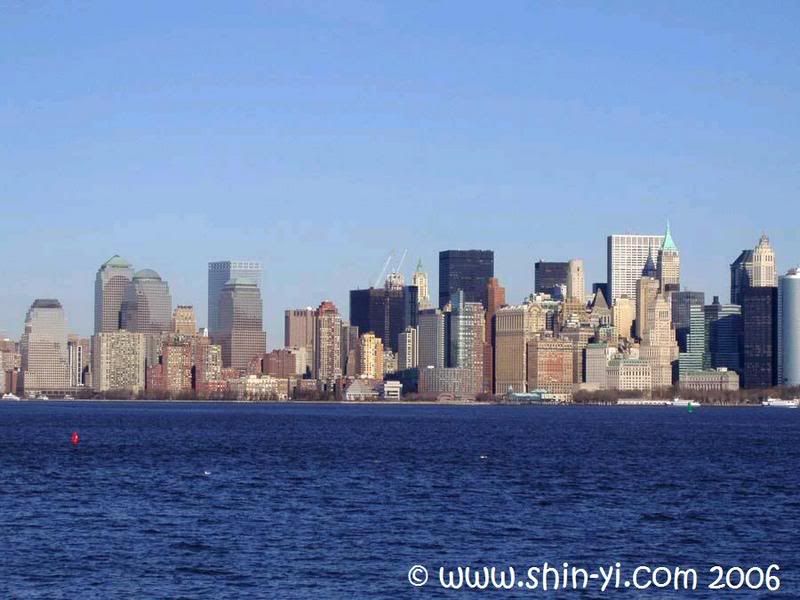 More buildings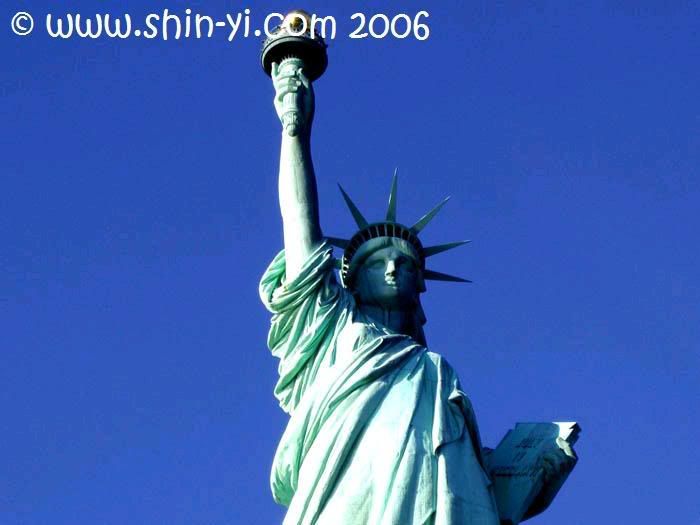 Lady Liberty in her glory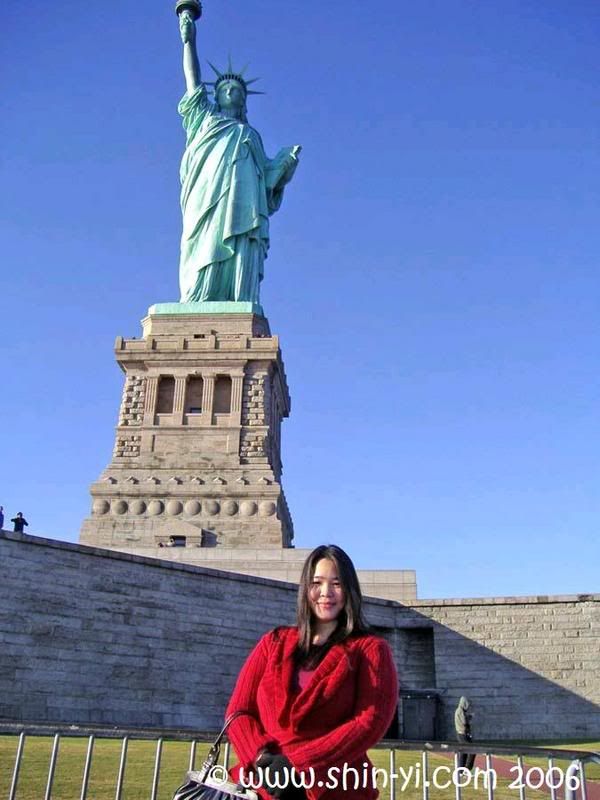 Yours truly and Lady Liberty

View of the Statue of Liberty from the ferry
When we were done at the Statue of Liberty, we took the ferry to Ellis Island. If you didn't already know, one part of the movie "Hitch" starring Will Smith was filmed in Ellis Island. Remember the scene where he and the hot chick were jetskiing and then he took her to a museum lookalike place and showed her her great grandfather's name and then she cried, running out of the place? You do? GOOD, that place is call Ellis Island.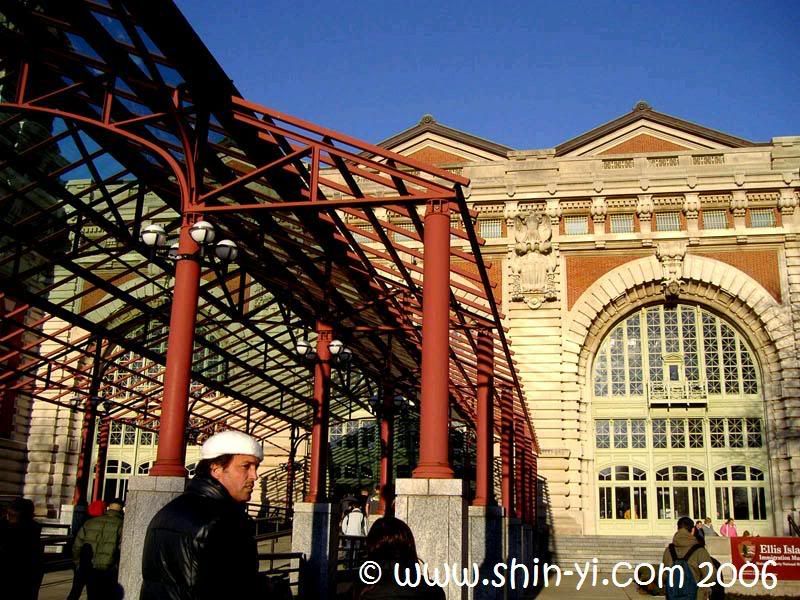 My cousin and myself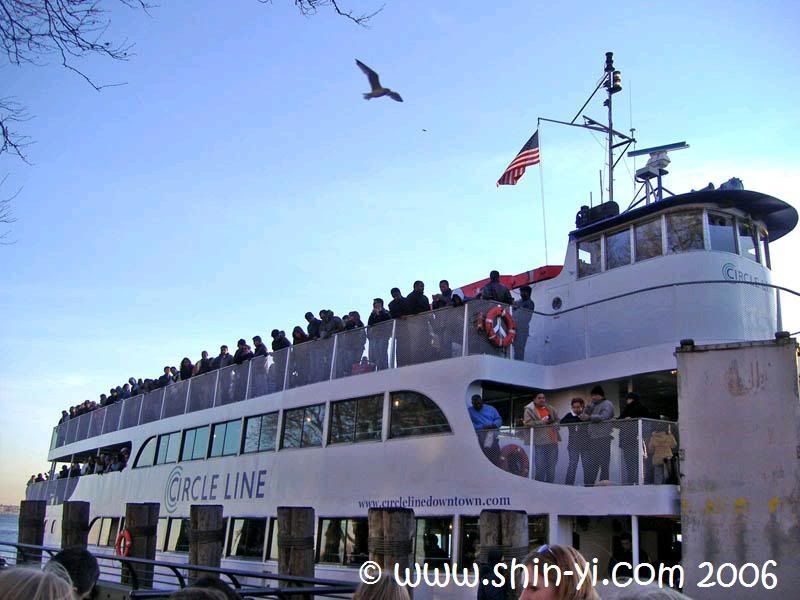 The Circle Line ferry
As it was getting late and the last ferry was 4.30pm we made the trip to Ellis Island really short, plus the fact that I was never a museum person. *shrug*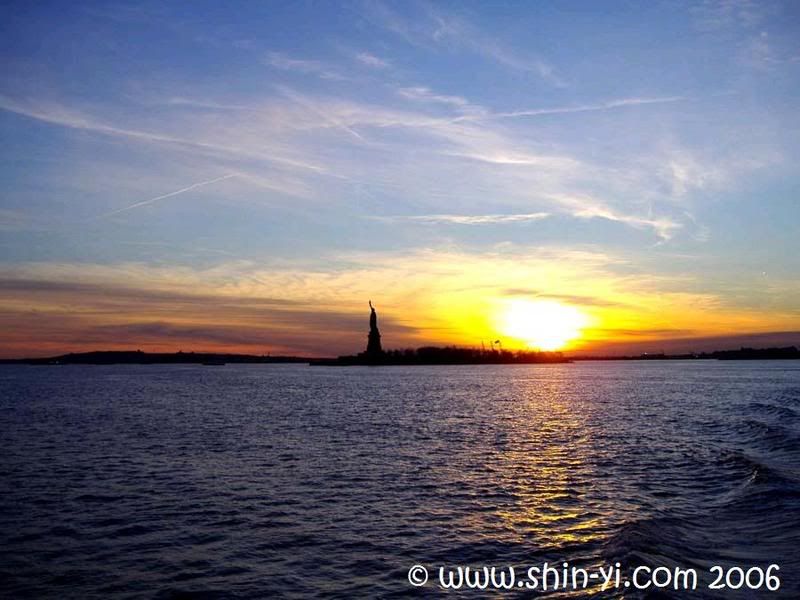 Lady Liberty and a beautiful sunset
A few blocks from Battery Park was Ground Zero, the used-to-be WTC. The buildings are being re-constructed and was shielded from the public. It was spooky seeing how cold and dark the place was. Again, I was overwhelm with emotions. I wrote a thesis on the 9/11 attacks and seeing what's left of one of America's spectular landmarks dumbfounded me.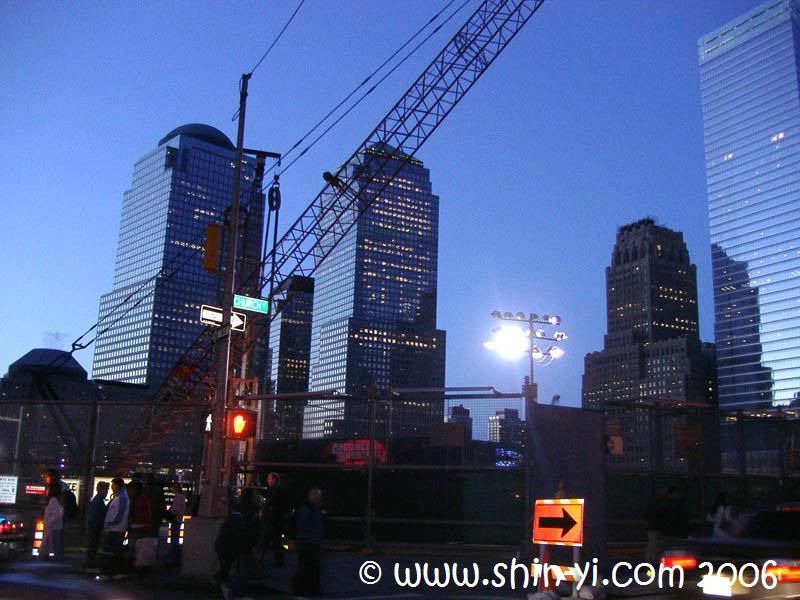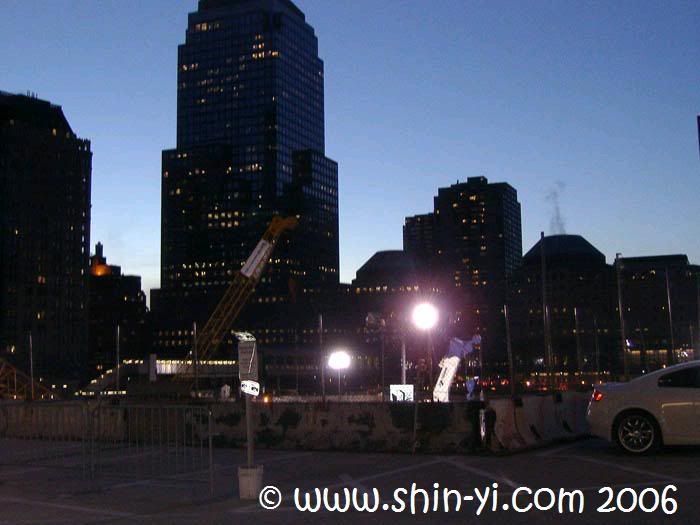 I managed to find a hole big enough to put the lense of my camera into and this is what it looks like behind the shielded area.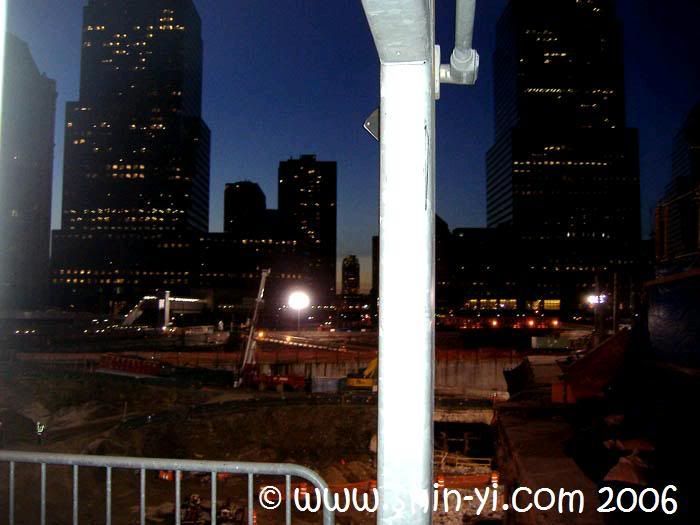 Around the corner was the WTC Memorial Hall, where lots of pictures are posted up, messages from loved ones to those who died, poetry, etc.
I think this may be the last post of my trip in New York. I'll blog on my long trip in Chicago soon.
****************************************************
Proposal presentation done. Got a lot of comments and critism and I think technically I pass. Why I say that? Well, when the head of the postgraduate committee says to you "Your position in this faculty is confirmed", it means you pass……………….right?
=S