February 4, 2007
Christmas with the Gilles' was unconventional but very fun to say the least. We had X'mas dinner at Rob's brother's (Mike) place.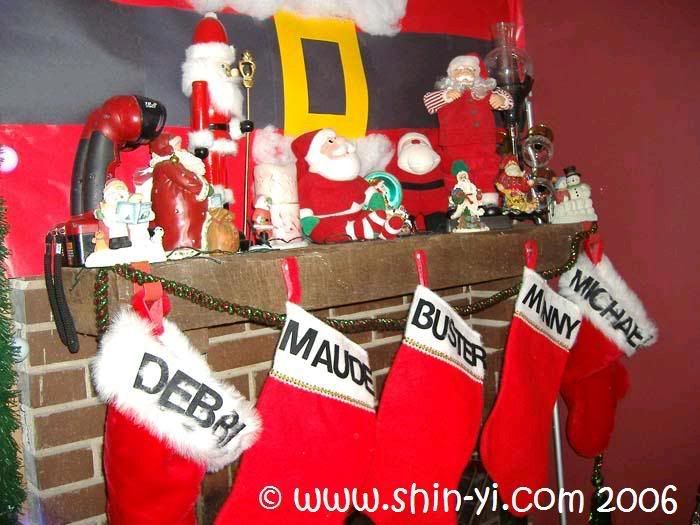 Alaskan King Crab…MMMmmmmMMMMMmmmm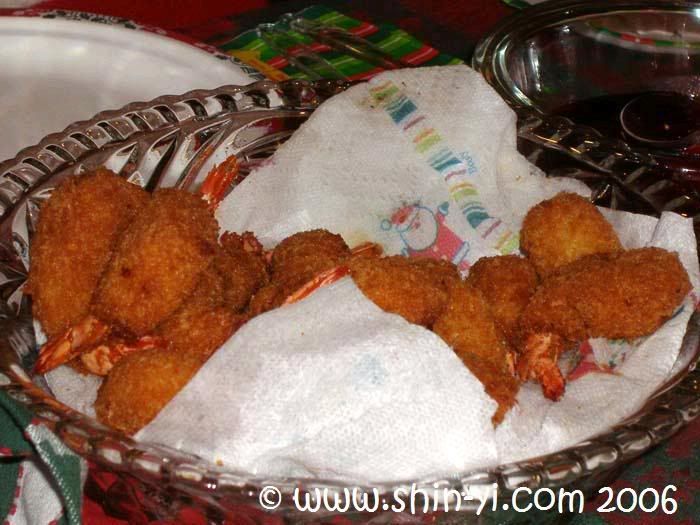 Fried breaded shrimp…mmmmm my mouth is watering
There were other foods too like steak and potatos but I was too busy eating to take any pictures. Hahahaha
Debbie (Mike's wife) made these cookies. They were DELICIOUS. Don't they look GOOD? Damn, I'm drooling right now.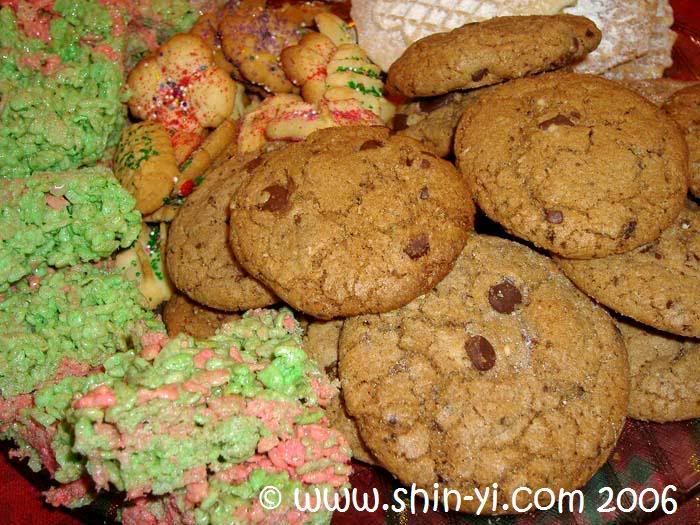 After dinner, all of us sat together to watch Ice Age 2: The Meltdown. It was hilarious and I love it!
Then, as soon as the movie ended, the camwhoring proceeded. We tried to get a family shot and it wasn't easy since I had to position the camera in the right place and make sure everyone can fit in the frame.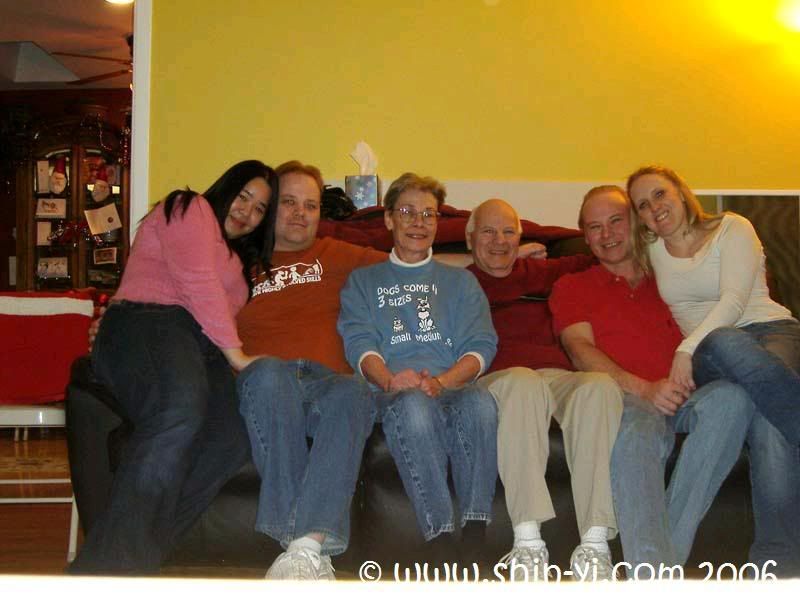 First try. It looks weird with me on the side with my BIG ass sticking out…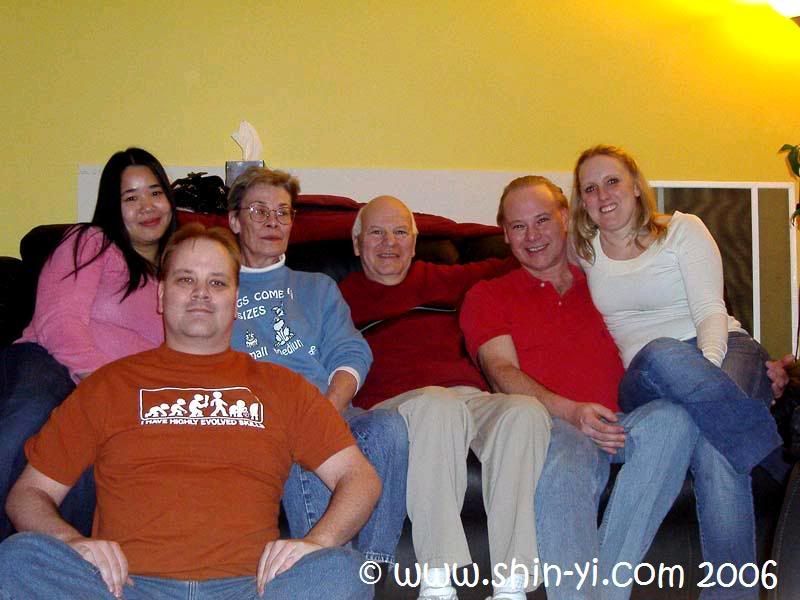 Second try with Rob sitting on the floor. Still looks odd…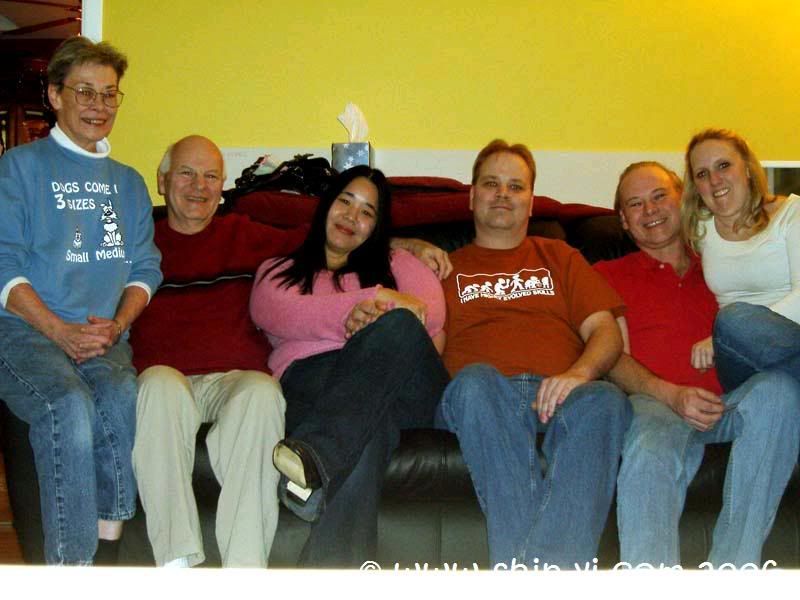 Third try. It dawned to us that Miss Big Ass ought to be in the middle. SUCCESS!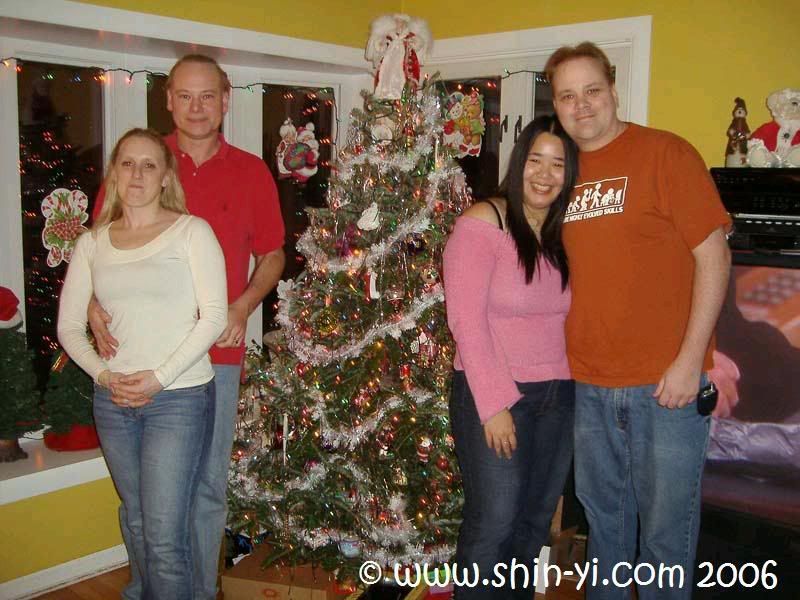 The "kids" (says Rob's dad) by the tree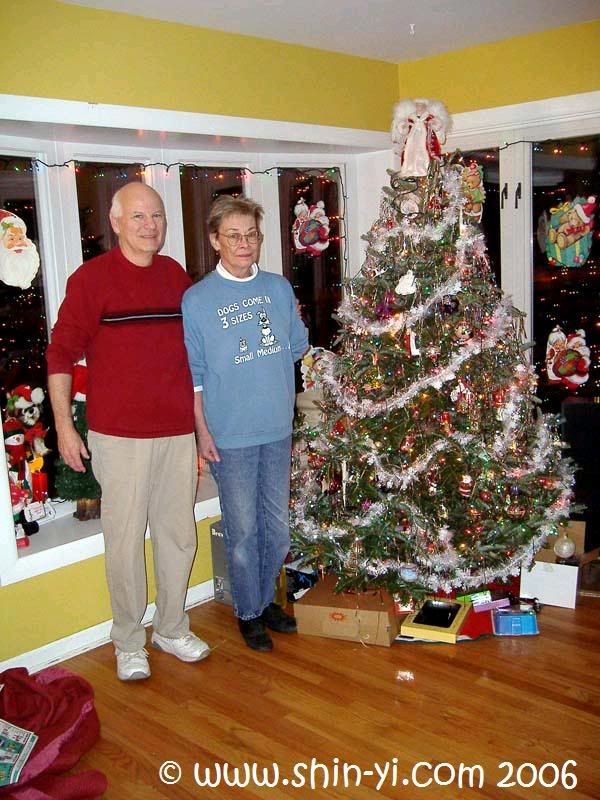 Rob's parents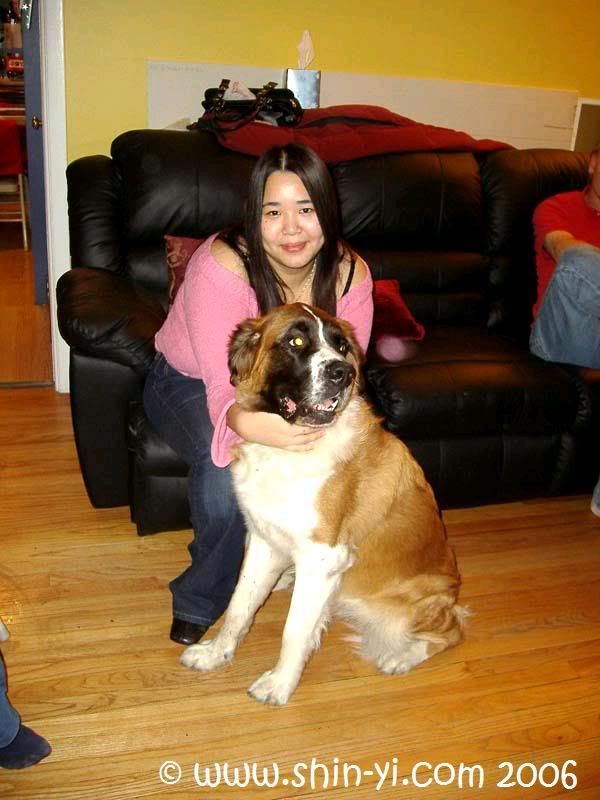 Maude – Mike's St. Benard

Meet Buster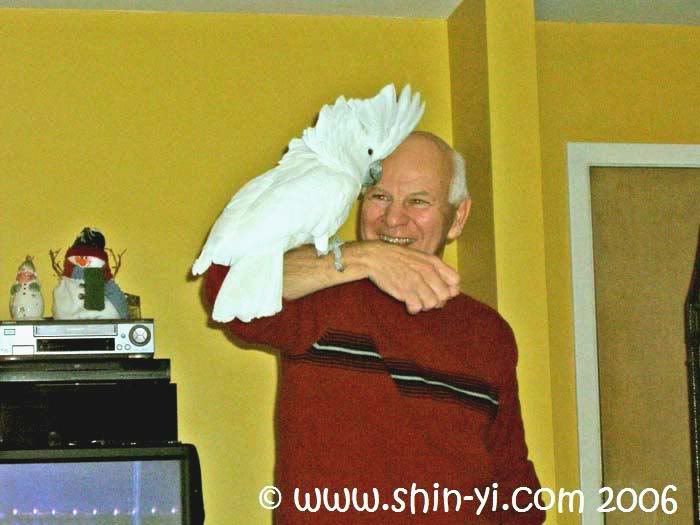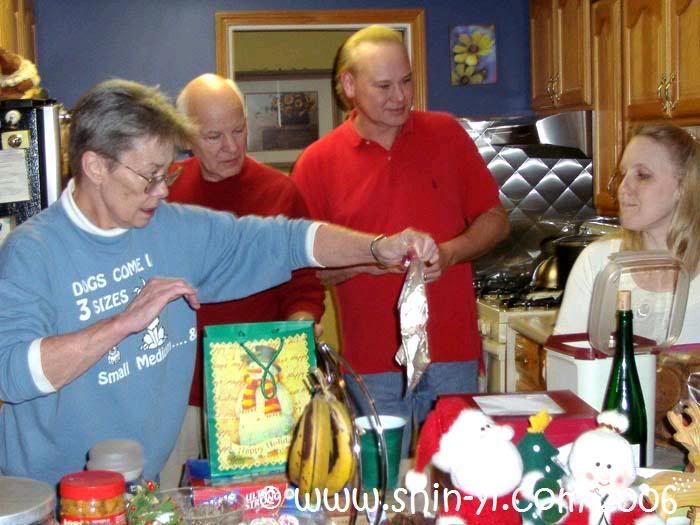 Packing up leftovers
I got ambushed with X'mas gifts from Rob's parents. It was such a surprise. Rob told me that they don't exchange gifts during X'mas so I wasn't prepared at all. I ran out the next day to get gifts for them. Hehe *paiseh*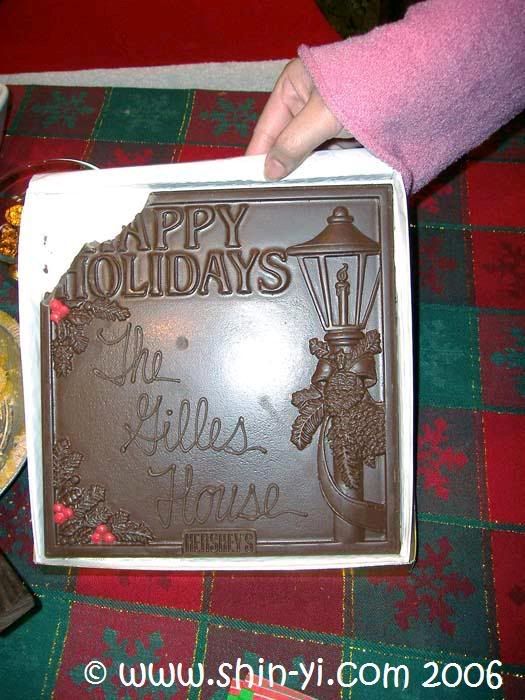 In case you're wondering, YES that is a piece of chocolate!
Hope everyone had a good X'mas! (Yes I know it's late.)