March 8, 2007
Craving for some authentic Chinese food, Rob and I took the train to Chinatown. The night before we searched online for the best dimsum place in Chinatown. I wanted to go somewhere that serves their dimsum in the cart, you know the real deal. And I found it! The place is called The Phoenix by Cermack Street. The food tasted great, sad to say much better than the dimsum you get here in Kuching, so much so I was so busy eating that I didn't take any pictures. Figures huh? I had to fly all the way to Chicago to have great dimsum.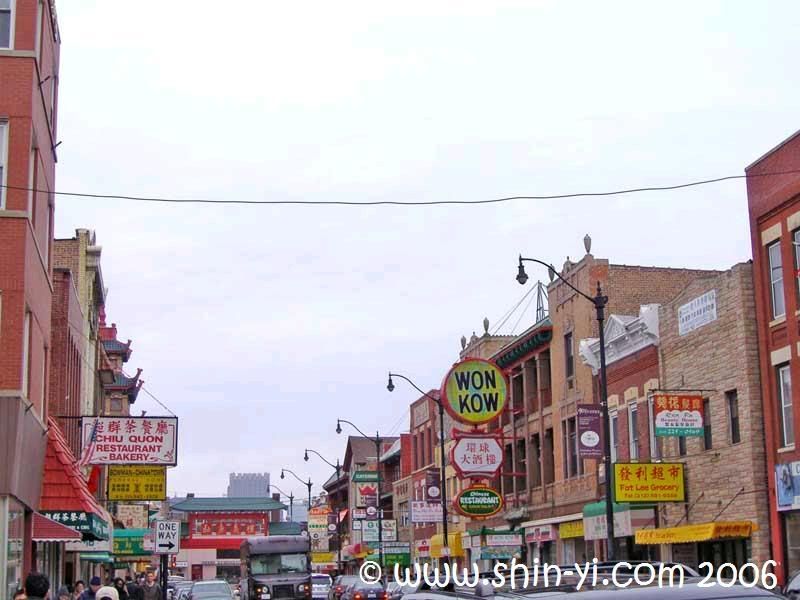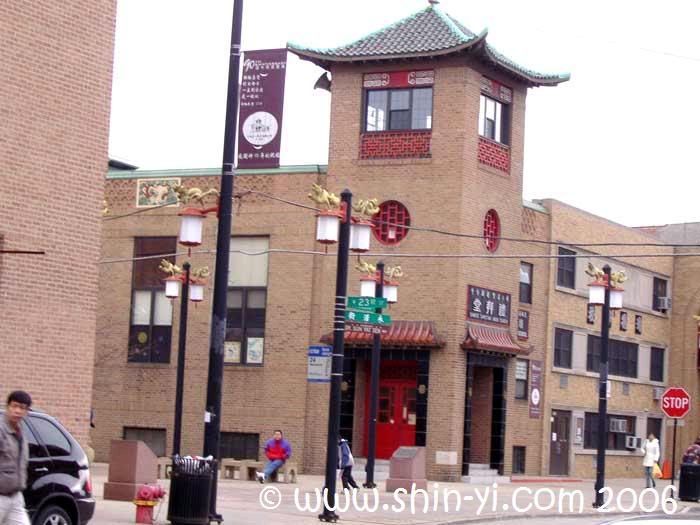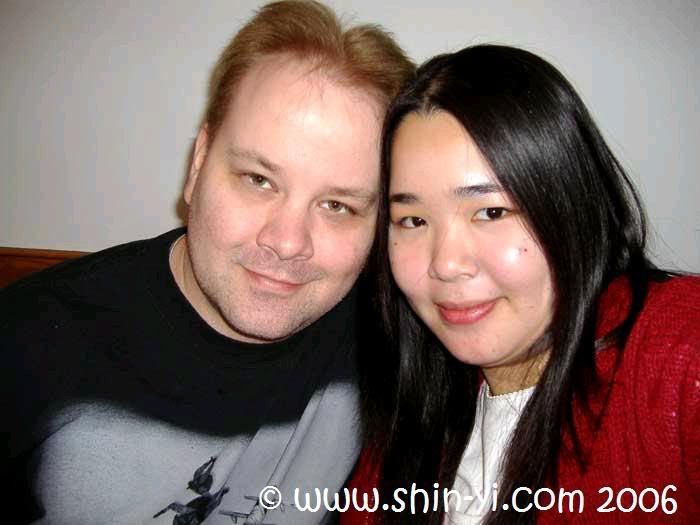 With my dim sum loving stud
There was a little park in the center of Chinatown with the 12 Chinese zodiacs and a brief description of each.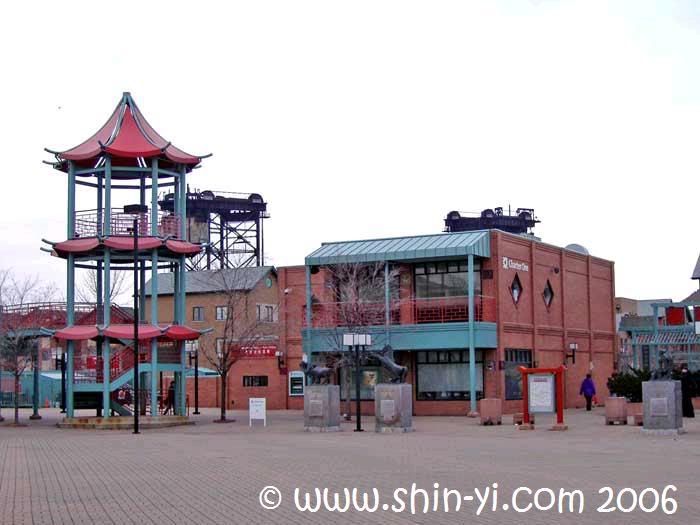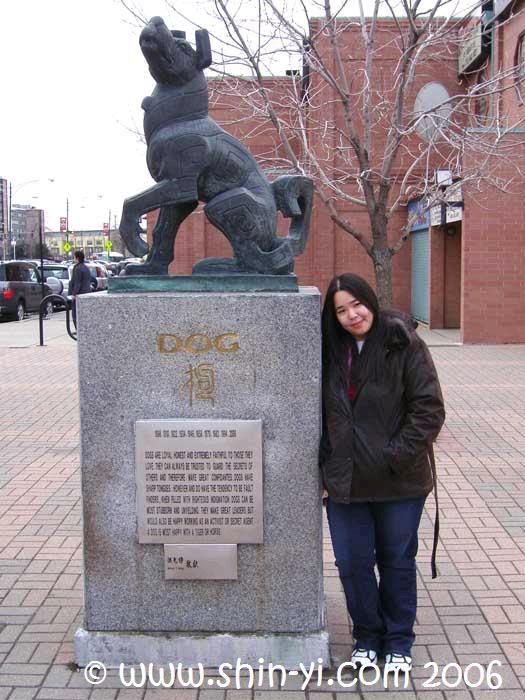 Yours truly with my Chinese zodiac, the bitch dog
The Dog sign says "Dogs are loyal, honest and extremely faithful to those they love. They can always be trusted to guard the secrets of others and therefore, make great confidantes. Dogs have sharp tongues but however have the tendency to be fault finders. When filled with righteous indignation, dogs can be most stubborn and unyielding. They make great leaders but also would be happy working as an activist or secret agent. A Dog is most happy with a Tiger or Horse."
Sounds a lot like me. HEH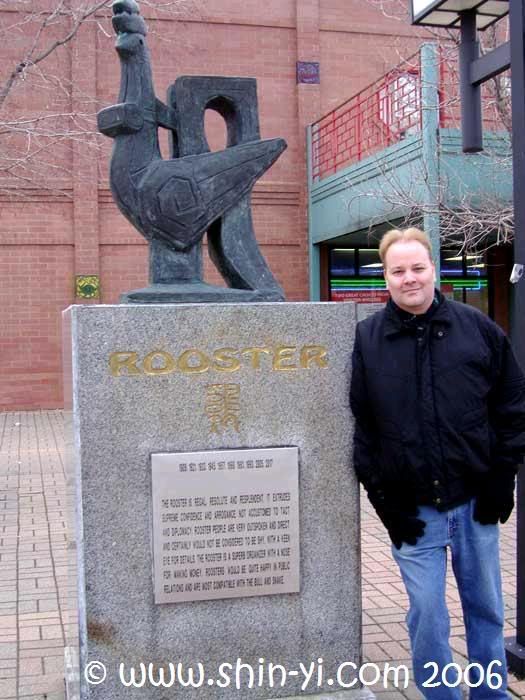 Rob with his cock rooster zodiac
The cock rooster sign says "The rooster is regal, resolute and resplendent (whatever that means). It extrudes extreme confidence and arrogance. Not accustomed to tact and diplomacy. Rooster people are very outspoken and direct and certainly would not be considered to be shy. With a keen eye for details, the rooster is a superb organizer with a nose for making money. Roosters would be quite happy in public relations and are most compatible with the bull and snake."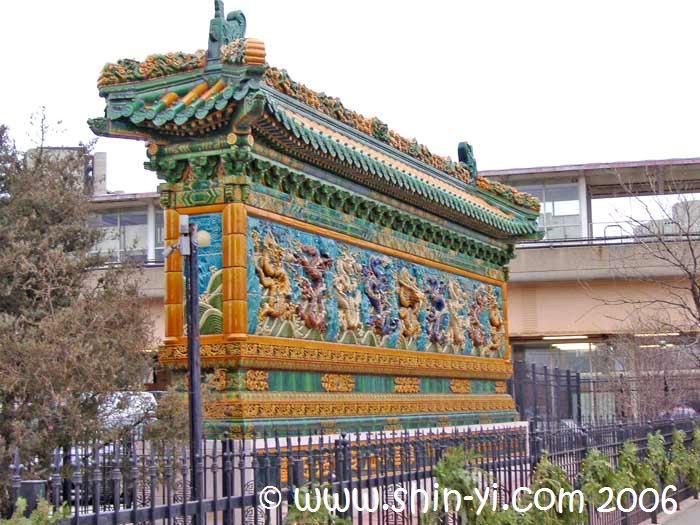 As we left for the train station something caught my attention.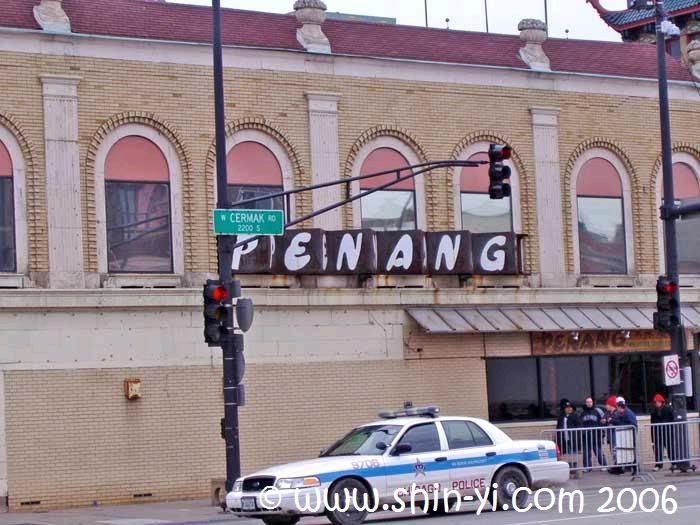 A corner store named "Penang. I wondered…..could it be…
YES! A Malaysian restaurant! I was all proud and excited. (More like, I acted like some sua pah lau who never seen a "Penang" restaurant in the US before).
Okay, gonna work on my thesis now.
Do stay tune for my next Chicago post on FOOD. *drool*