March 26, 2007
Disclaimer: Do not continue reading if you are hungry. The owner of this blog will not bear any responsibility for the weight gain of readers after reading this post.
Endulging in yummy food is one of the bestest pleasures in life. I ate like a pig during my stay in Chicago. By the time I got to Chicago it was already dinner time and this is what I had.

Burger and onion rings at Kappy's, my first real American meal
The next morning (after lots of cuddling and snuggling the night before), Rob took me to the all-American breakfast restaurant, IHOP (International House of Pancakes).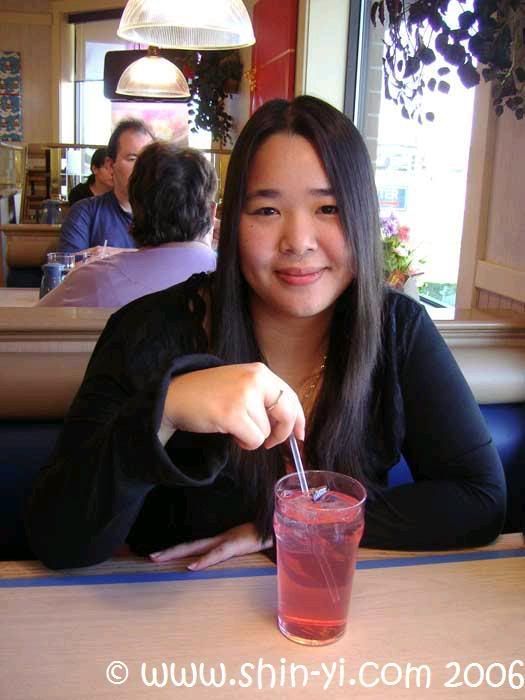 In a booth at IHOP drinking pink lemonade of sorts

Scrambled eggs, hash browns, and bacon

Scrambled eggs, hash browns, bacon , ham and sausages

IHOP's signature cinnamon roll French toast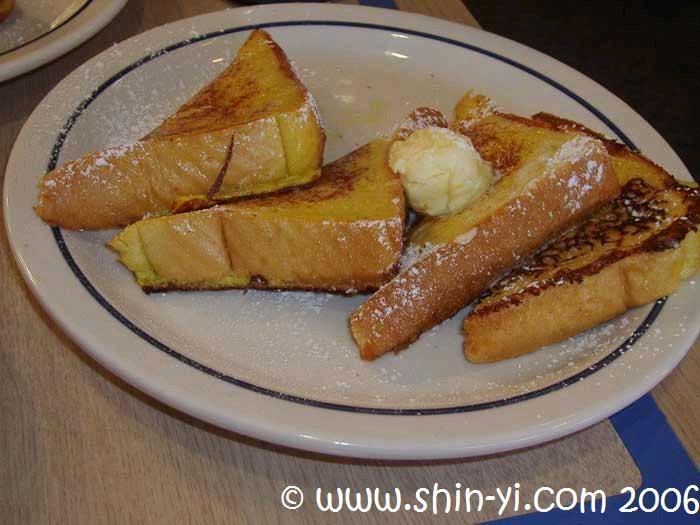 French toast. OMG THEY WERE SO GOOD!

Pancakes, look at the melting butter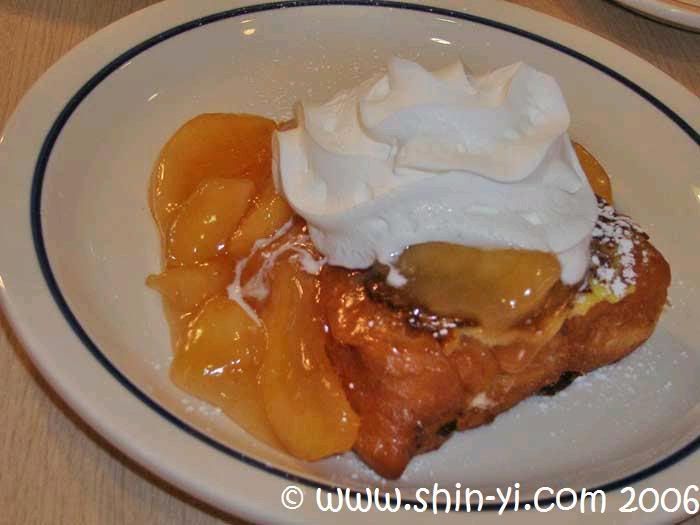 Apple French toast
Rob's dad took us to breakfast a few times…

Egg Factory's Strawberry waffles

Egg Factory's Banana and walnut waffles

Walker Brothers Apple cinnamon pancake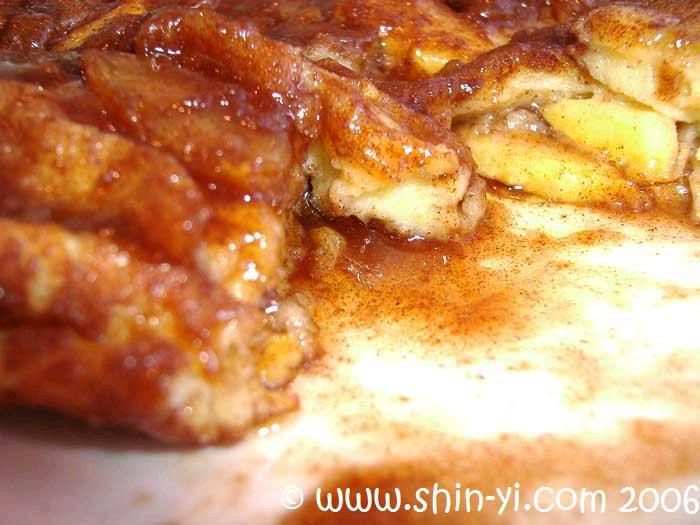 Look at the sauce and cinnamon…
DAMN MY MOUTH IS WATERING NOW!
This is just a teaser. The next few posts will definitely get you guys all hungry and swallowing your saliva! With that said, stay tuned!