October 1, 2007
I had hash browns and made scrambled eggs for lunch today. Surprisingly the scrambled eggs turned out scrumptous. I had the sudden inspiration to add in some extra, yet healthy, ingredients.
I beat two eggs with a pinch of salt, pepper, garlic powder and dried thyme. Seeing as the non-stick-pan no longer non-sticks (yeah you gotta read that twice) I drizzled a little olive oil into the mix. It came out golden and smelt so good! I amaze myself at times. 😛
Got the hashbrowns from the frozen section of the supermarket and since it was already cooked I didn't wanna pan fry it in oil again. So I chose the healthier route and put a couple in a toaster over, about 3 minutes on each side. They came out crispy! YUM!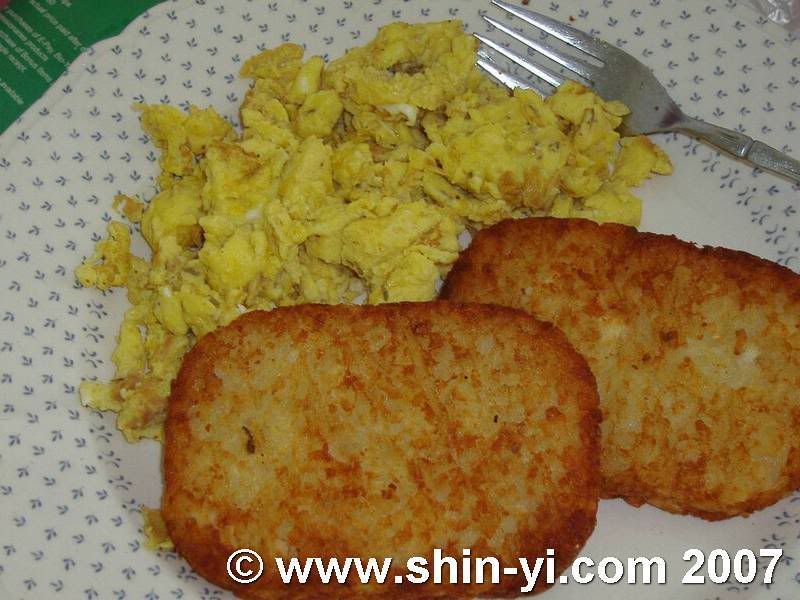 However, my Cina-ness (Chinese-ness) got the best of me. I HAD to add another extra ingredient to make my meal perfect…
……..
……..
……..
……..
……..
Chilli sauce.