October 16, 2007
Last night I went leengerie lingerie shopping with my two friends. Within an hour or so I spent around RM100 which is something I rarely do, considering my size and the availability in Kuching. I bought something called Freebra, or some other brands like NuBra. I'm sure they're all pretty much the same thing, just different brands I suppose.

"New definition for freedom". True not??? HEHEHE
I've come to known of this "miracle" bra a few years ago when I was in Australia. I always wondered about it and wouldn't mind trying but then again I thought such a small, soft thing could never offer me the "support" I need. To brutally honest, I can't go braless nor strapless because my boobs would be pointing towards the ground like an old lady's again, I don't think I'm getting enough support in those right places, if you know what I mean. Plus, they were really expensive.
Anyway, last night I was at Crowne Square and saw the bra at the Lingerie shop. My two SIAW friends insisted that the bra works. Since it was on sale for RM38.90 (originally RM42.90) I figured I might as well try it out. If it doesn't work, at least I didn't waste over RM100 buying it when they first came out.

The package
On the pamphlet, it says the bra is "self adhesive and self supportive, washable and reusable, soft and natural, seamless and invisible, front closure for cleavage". The lady at the store told me that I could use this bra up to 30 times. Personally, if I get up to 15 uses outta it, I would be damn happy, like this

See what I mean about it being small?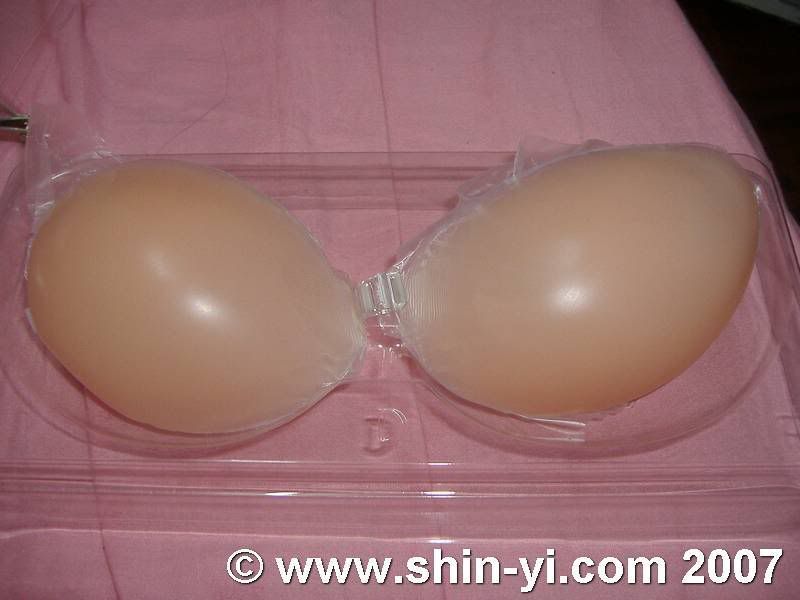 See, it's so smooth

But it's very sticky

Clear bra straps that came with it
The instructions are as follow…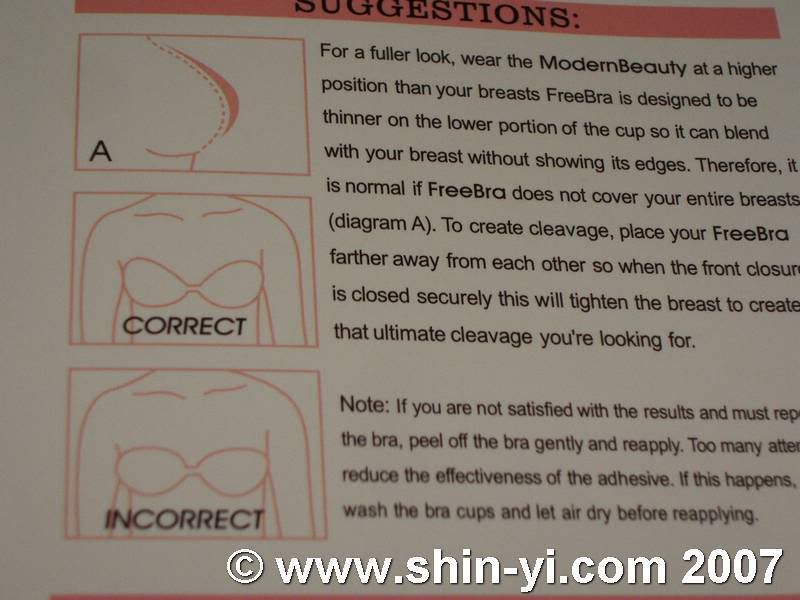 I haven't tried it yet. I'm a bit apprehensive to try it on as I'm worried that I might damage it somehow i.e. scratching or denting it since I am not the most graceful person. Heh Besides, I think it's better I'm clean and showered. Maybe I will try it tomorrow.
Most importantly…
……
……
……
……
……
I hope I'm this happy when I have it on…
LOL
Will keep you guys posted.
And no, I am going to post out pictures of me in it. The last thing you guys need is vommit on your keyboard. 😛