September 28, 2008
The day started at 9 am when we piled all our stuff in the car and headed towards Minnesota. We tried to sleep as early as possible the night before but I think we both were too excited about the trip the next day. I know I was.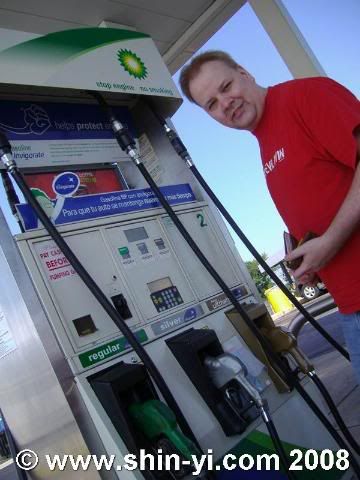 Rob getting gas AKA petrol
Driving for some thirty minutes, we swung by a rest stop for gas and Burger King for breakfast. Rob introduced me to French Toast Sticks. Apparently he ate a bunch of these when he was a teenager and he told me stories about how he would skip the first class of school JUST to go eat French Toast Sticks. (The rebel!). In his own words "They were the best thing on earth back then!"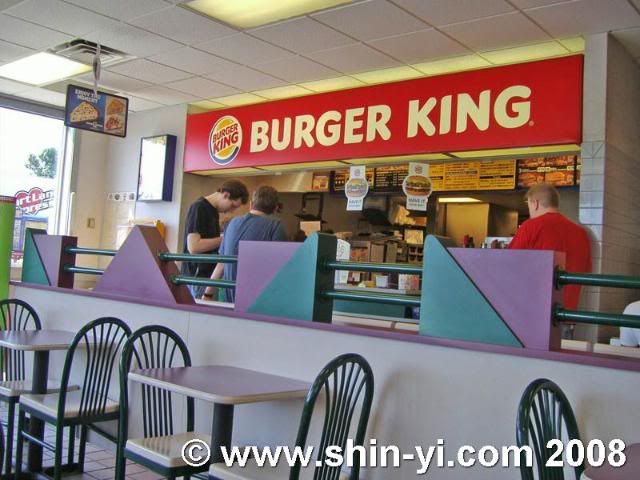 And you know what? I agree with him! They are GOOD! If you love French toast like I do, this certainly will tease your tastebuds. I cook my French toast on a pan, Burger King's French Toast sticks are FRIED!!! OMG they are SO TASTY!

French Toast Sticks dipped in Mapple syrup. YUM!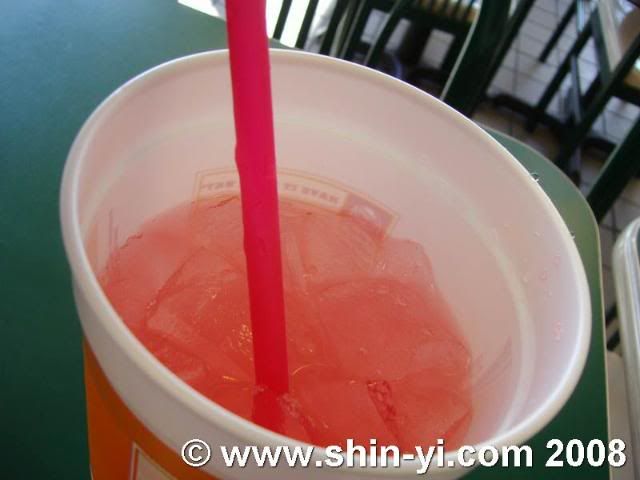 Pink lemonade for breakfast 😛
Then we off to continue our journey to MOA.
We took the scenic route which was the longer way but it was well worth it. We drove past many farms and little towns. The view was great, I really love the countryside!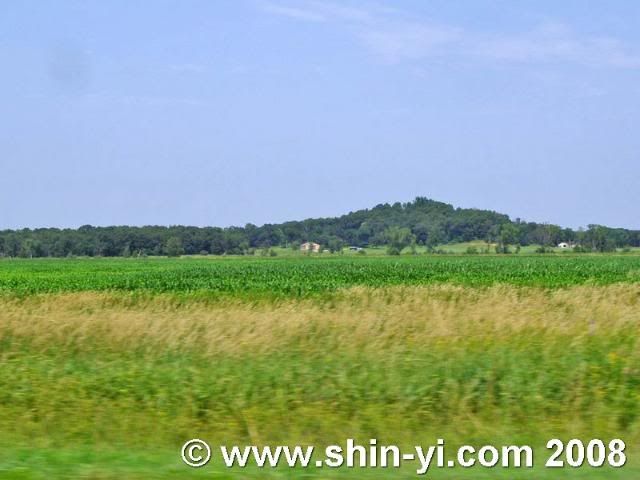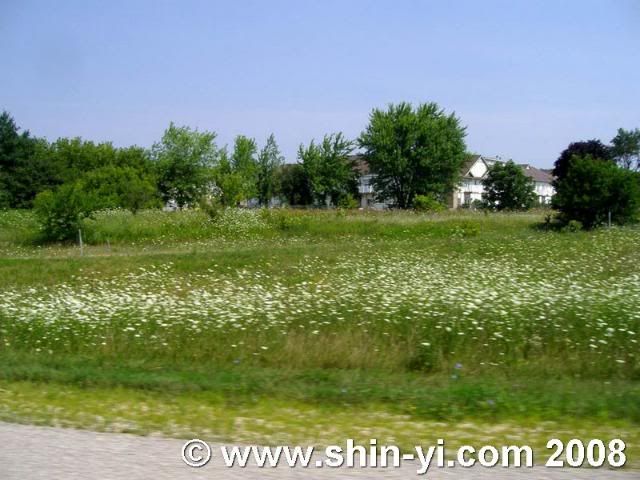 Our route cut through Wisconsin and when we reached the Wisconsin Dells area, I saw tons of water parks and resorts around. It looked like a lot of fun but we had a schedule to stick to so we drove on.

The sign says "Wisconsin Welcomes You"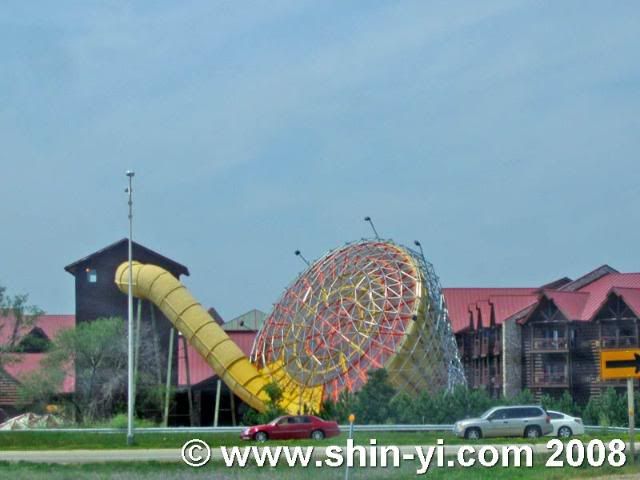 Earlier on in the week, we heard news about Lake Delton in Wisconsin Dells that dried out, like completely dried out. All that was left was mud and stones. So we figured we would take a detour and sneaked in stopped by one of the resorts in Witomy to check it out. I was dumbfounded….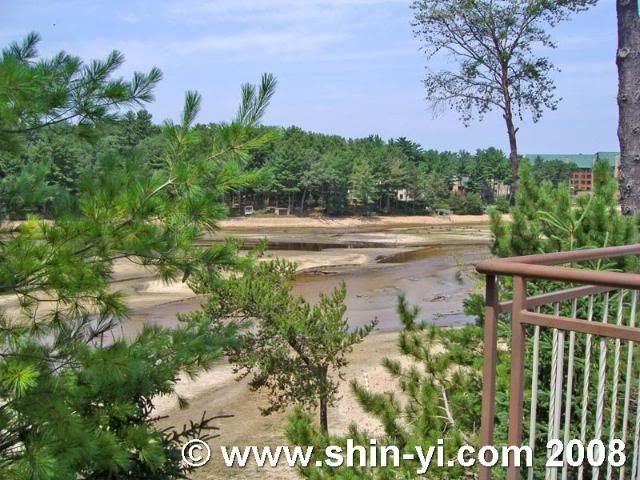 According to Rob (2008) [Practising my citation skills for my thesis, please don't mind me :P], it's a man-made lake with an edge very close to a river and the water broke through and emptied in a nearby river. To quote Rob again, "This is what happens when human messes with nature!"
We stopped only for a little while and went on our way. Along the way, we drove past more farms and prairies. It was a sight! I loved it. There were horses and cows and sheep. Very different from the tall buildings and highways, away from civilization. Again I have to say, I love the countryside!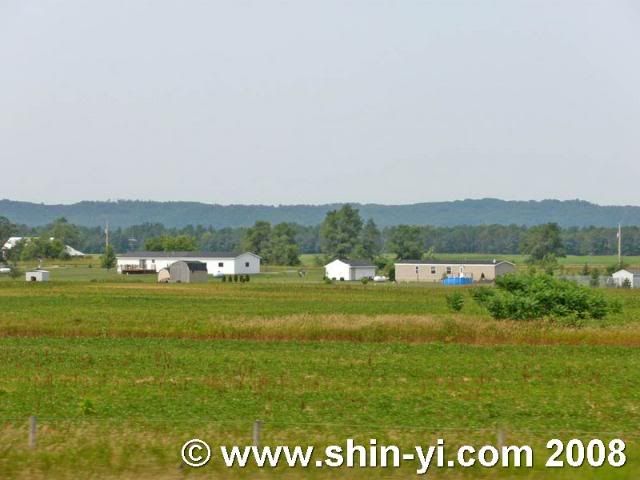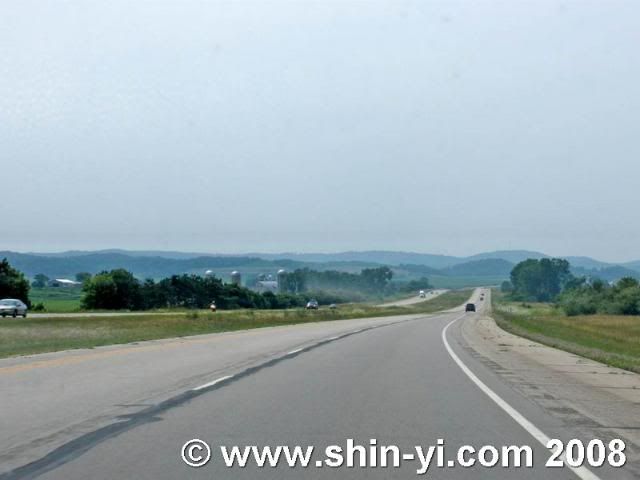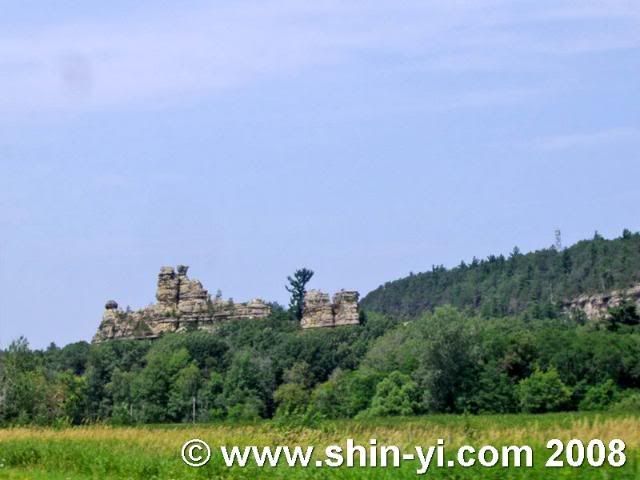 Cool looking rock formation
Last but not least, this is me in the car with a mouth stuffed full of gummi bear candy. 😛 I tried to coax Rob into competing who can have the most gummi bears in their mouth (like we did during my first visit there, roadtripping to Wilmot) but he said it was too early for candy! *GASP* So, in the end I syiok sendiri (entertained myself) lah!
In the mean time, I'm preparing pictures for Part 2!