June 29, 2009
Our day started with a detour to Chinatown for some good hearty breakfast AKA dim sum. We went back to the Phoenix, the same restaurant we went to a couple years back.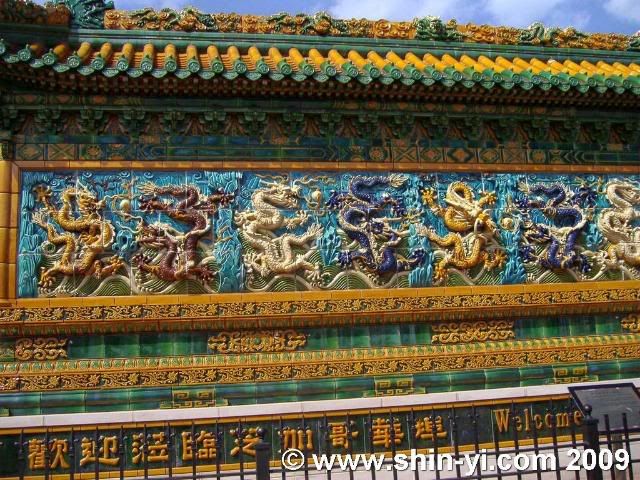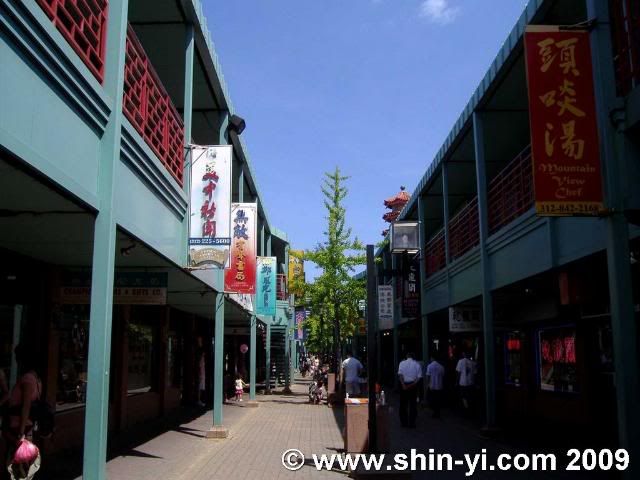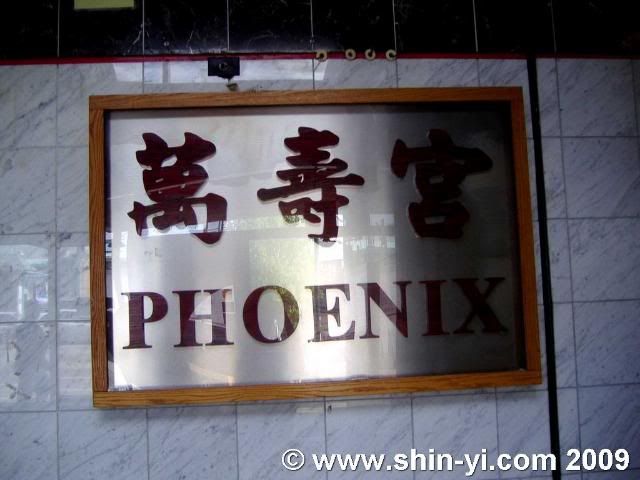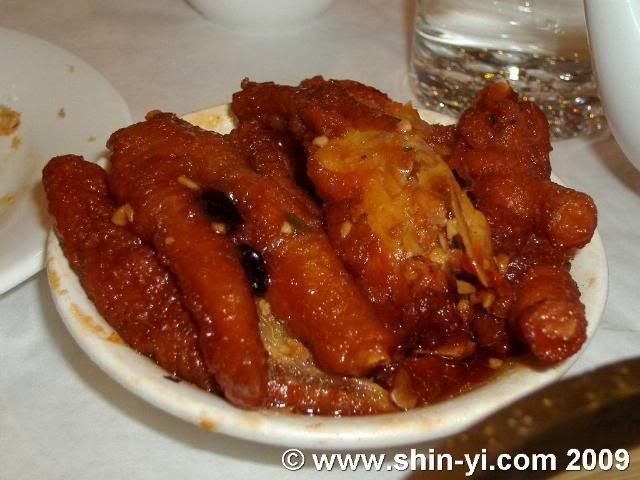 The angmo eating chicken feet with fork and knife. So cute! ;))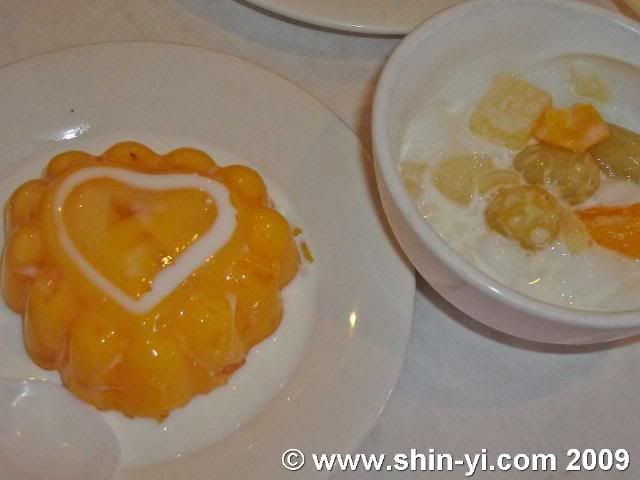 View of downtown Chicago from the train station in Chinatown

Alas! I have returned after 1.5 years
The whole reason for going down to Navy Pier again this time was for us to go on the Ferris Wheel. There is a special story about this ferris wheel ride.
When Rob and I first started out, we would always tell each other about our homes and the things that made our homes special. He would always send me packages of many random things from Chicago. One day he sent me a bunch of postcards and one of them was a picture of Navy Pier, at night, with the ferris wheel in sight. I have always loved ferris wheels but never been on a really huge one before. I told him I would love to go on it if given the chance.
Rob then made a promise to me that one day he will bring me on that ferris wheel, even though he is terrified of heights. During my first visit to Chicago, the ferris wheel was shut down for winter so we didn't get to go on it. This time he was determined to get me on it.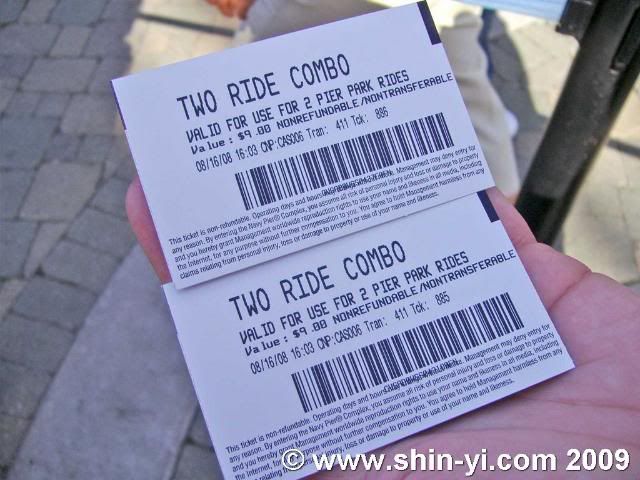 Rob kept his promise to me. I love you baby! 😡
We decided to go for a two ride combo, which meant we could go on the ferris wheel twice. It was a better deal than buying another ticket ride for the night view. Pictures of the night view in the coming post. This ferris wheel is a 7 minute ride and 150 foot high.
Views from the ferris wheel…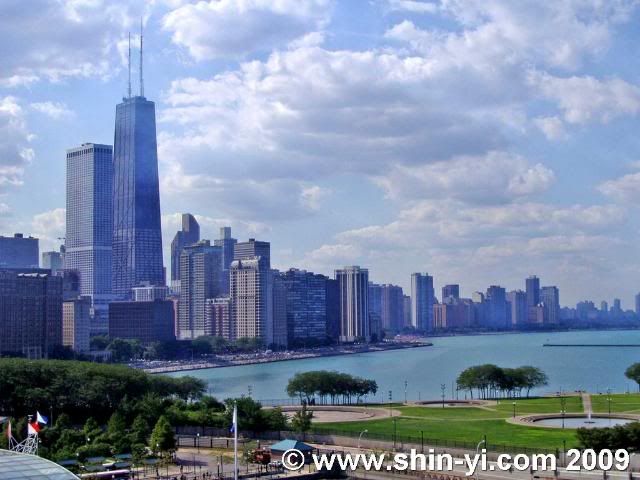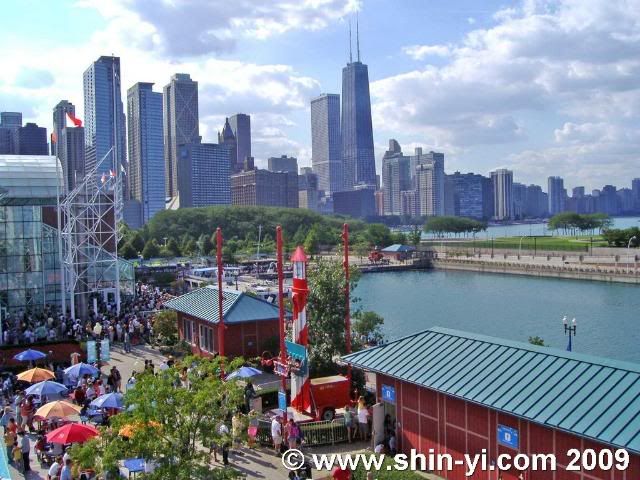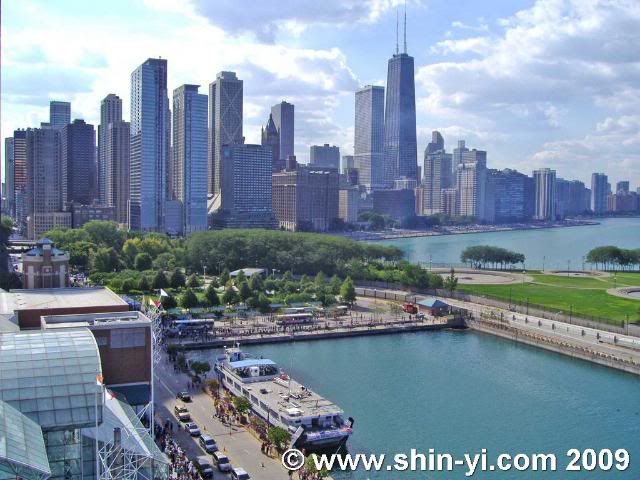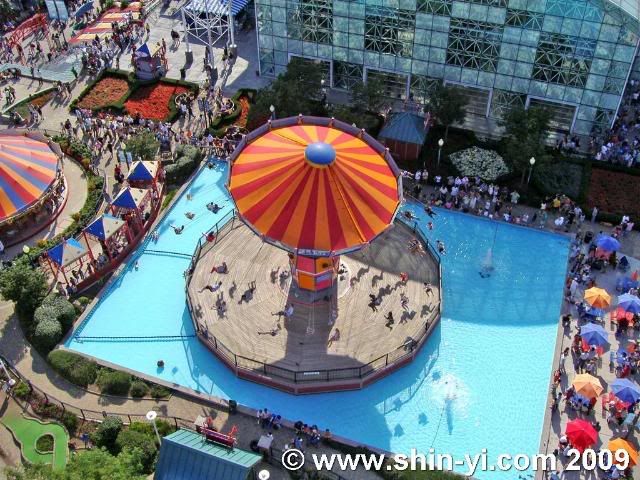 The wave swinger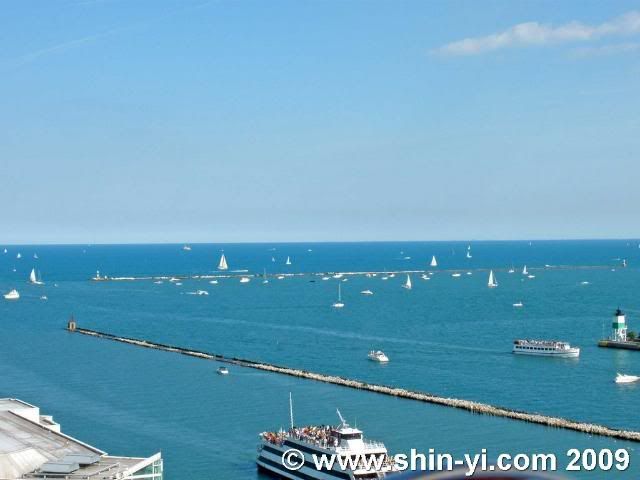 There was an air show that day so the jets were flying all over the place, doing all sorts of stunts and formation. They were really loud!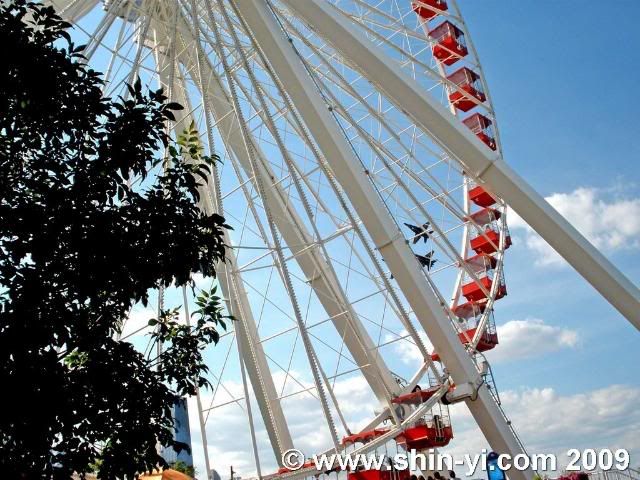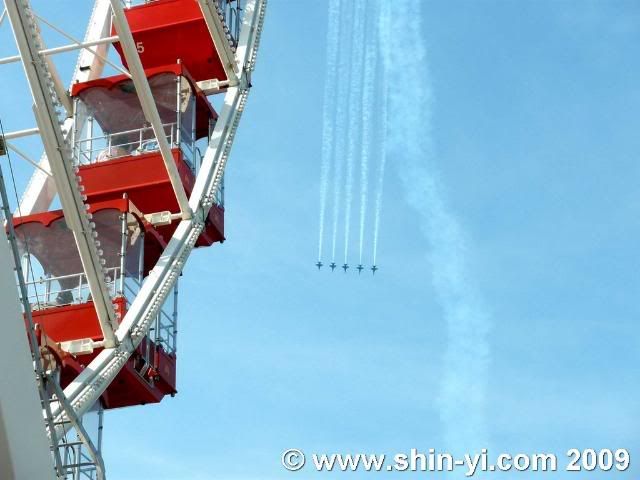 After we were done on the ferris wheel, we ventured around Navy Pier sightseeing.  It was such a nice day, skies were blue and it wasn't that warm at all.

Musical carousel. Yes I was tempted to go it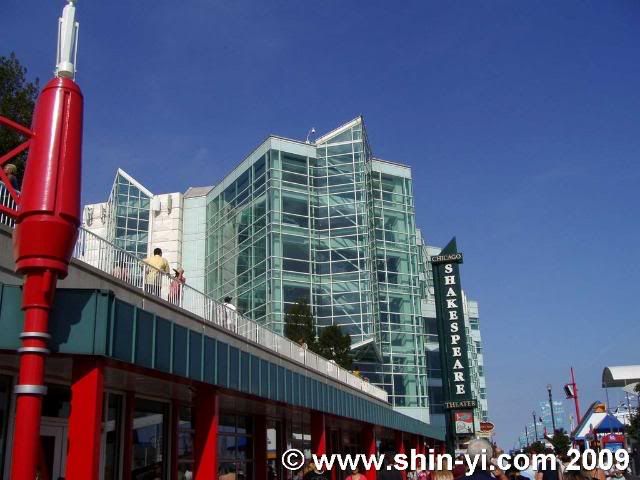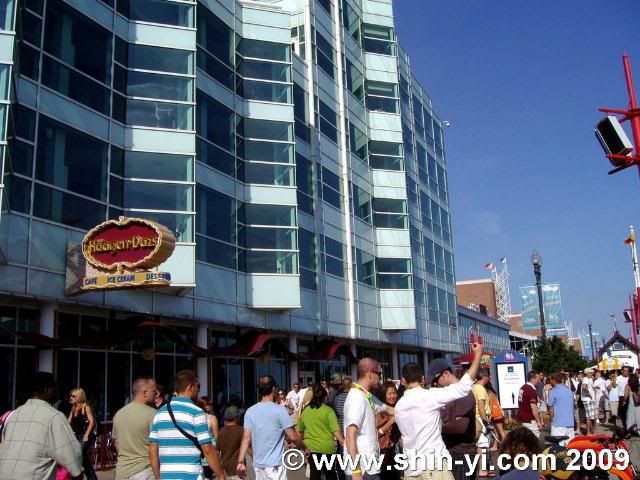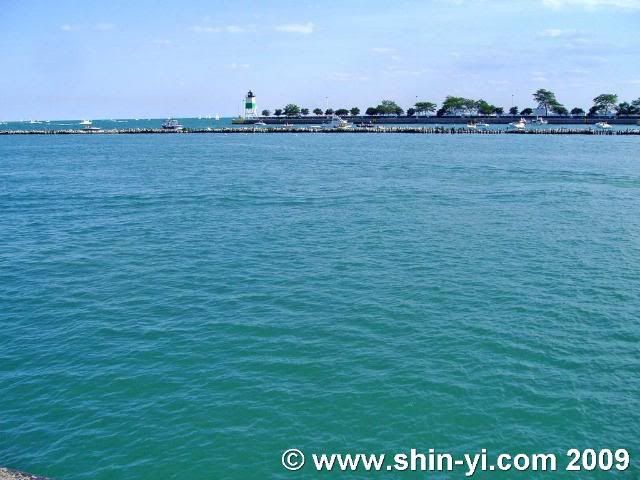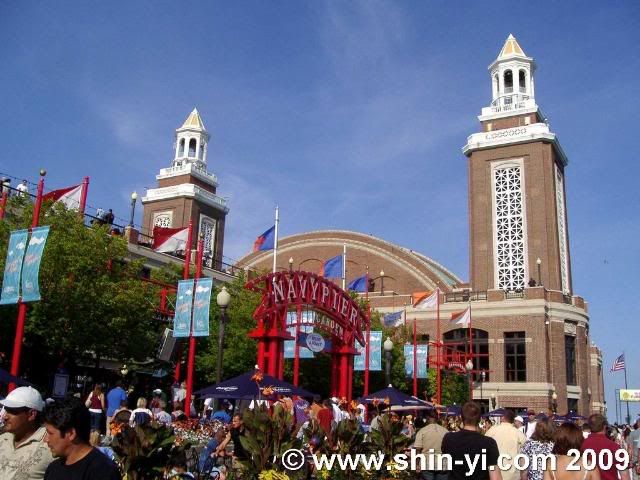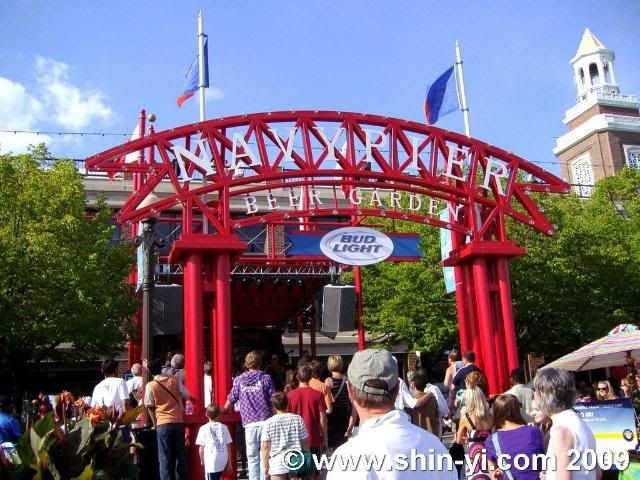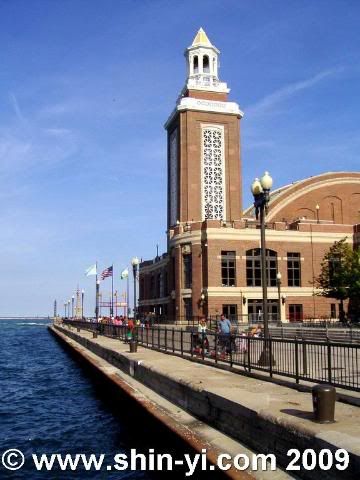 This will look familiar to you if you have seen Dark Knight.
We were camwhoring by the dock and this guy noticed and offered to take our picture.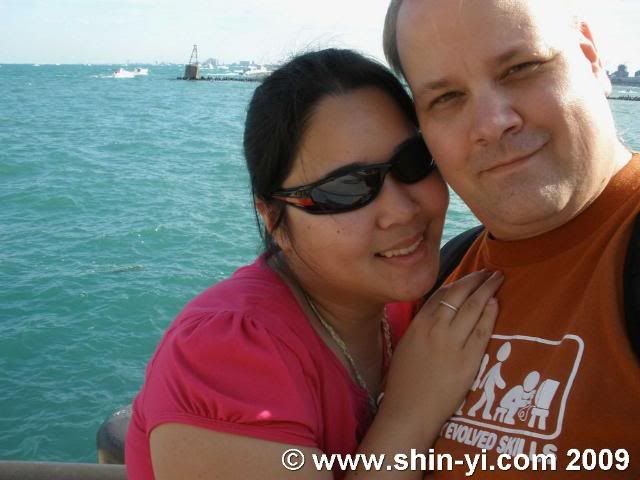 He was with, I pressume, his wife and daughter. His daughter wanted really bad to be in the picture so I picked her up and she was uber happy.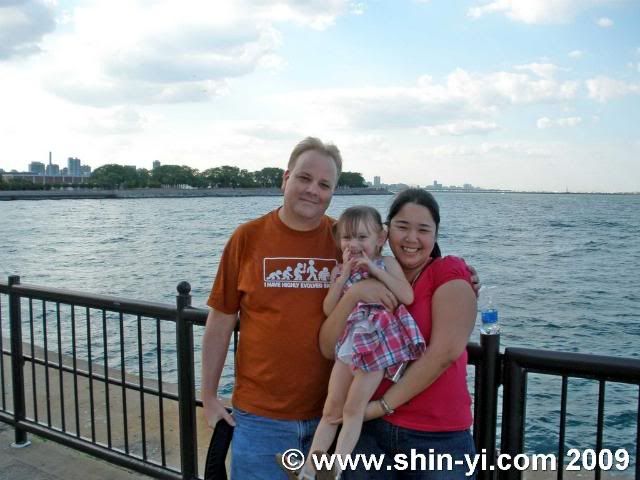 And then she was satisfied and we got our couple shot.

Reminds me of the ship in Pirates of the Carribean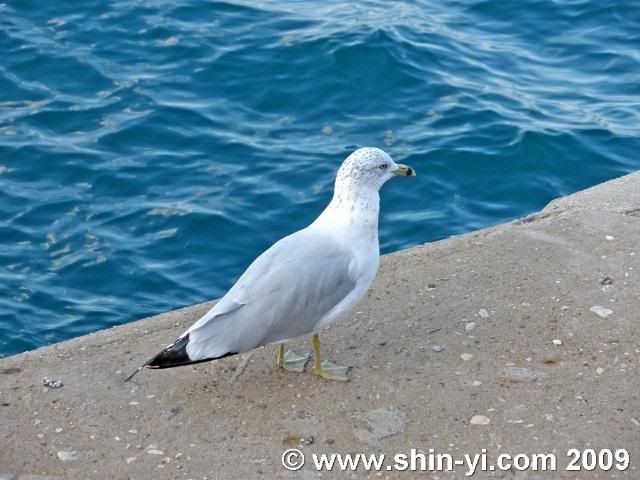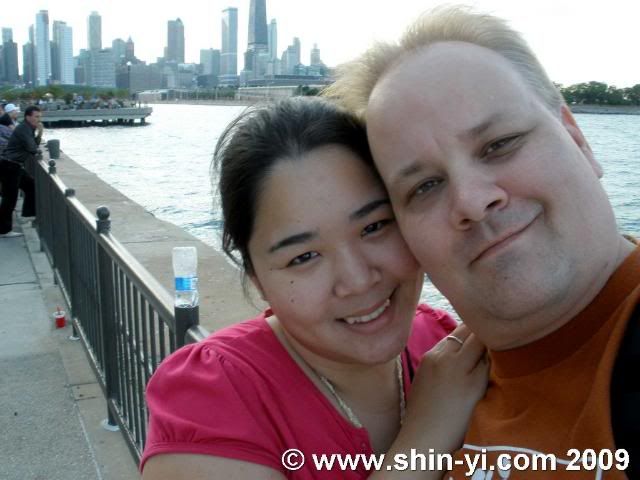 Yes we both look tired. Not much sleep the night before apparently
Funny mirrors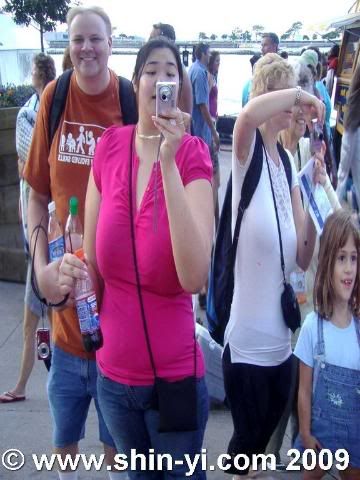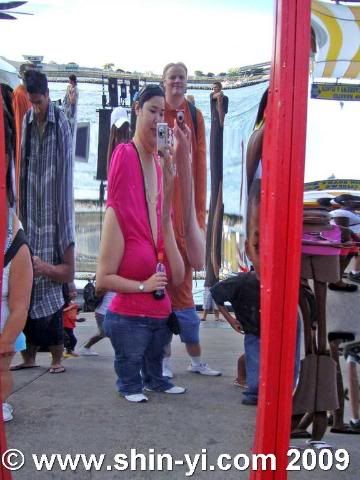 This is how IÂ would look short and stumpy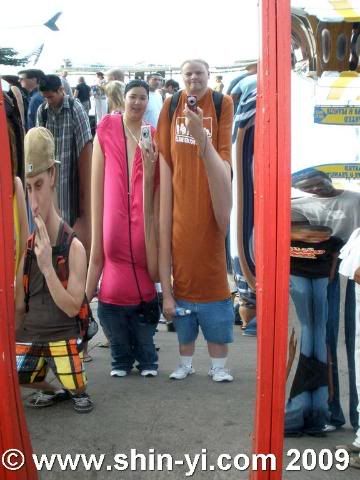 Oh my GAWWWWD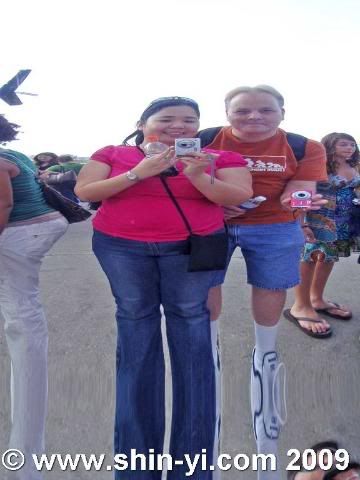 Okay, that's it for now. Gotta run some errands and get me some Starbucks!
Part 2 will be up soon, with pictures of Navy Pier at night.